Here's my quick story...
I spent the week before the race prepping and getting ready for this round. The date was set for the 3rd of Oct. to start off this 16 mile course at 8am. The good thing was that it had been raining so I thought it wouldn't be too bad to have a short course. Well I was wrong...
The morning started off well, as I made sure to set the alarm this time. I was up by 3am, and on the freeway by 4:30am with plenty of time to spare. So as I'm driving out of San Diego, into the mountains, it starts raining. Ok, not a big deal. Well, I've really never been in a thunderstorm before, and must admit, it was crazy. Lightning flashing constantly! I swear I thought I was going to get hit by one, lol. What a sight!!!
I hit the pits right at 6am, and for a minute, thought the race would be postponed. Glad it wasn't. So I jump off the truck, register, and find my way through the pits to where my buddies were. It's great when you're there early. I got to go over the start multiple times, and picked the right line for it. 8am swings around, and here we go.
The banner drops, and to my never-ending luck, the quad didn't start. I get it going, and come out 4th/5th off the bomb. Not too bad, so I play it steady, and pace the riders in front of me. At about mile marker 5, I see my opportunity, and pick off two riders. As soon as I did, the course took a change. This was the most whooped out, muddy, and tiring course I've encountered! No wonder they made it so short.
As tiring as it was, I got through the first lap at a good pace. This always happens with me... I feel like I'm about to give up on the first lap, but then my legs and arms warm up, and I'm ready for more. I pick up the pace for the second lap and develop a good gap between riders. So I pick it up some more to make sure there's enough time, and pass a few more riders.
Started my third lap feeling great! Halfway through it, I was starting to feel the heat. It got so hot all of a sudden, and I started slowing down a bit. I swear this was a brutal course. Usually, I'm the "big guy" who can't keep up, but this day even some of the top riders agreed, lol. However, I kept it steady, and moved forward towards the last stretch of the course. Checkered flag comes out, and I'm done.
Overall, it was a short day, short course, but very challenging for me. This course wasn't the fastest, but I'm glad I made it through, and glad that even though I was exhausted, I kept a steady pace! The XX was once again flawless. Not a single problem! Thanks to the host Chicken Bones for putting on a challenging course and sticking it out through the storms so they could do this for us.
So now, these last couple of days, I've been a little anxious. Just waiting for these results to come out. Never really been anxious, but for some reason I was. Well, they came out today and am glad that I placed 1st in class... Big boys CAN get a trophy in these races! :xx: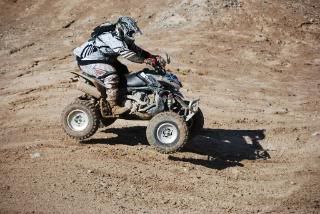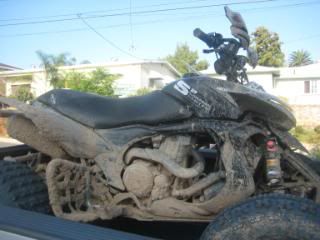 Here is some helmet cam footage from the overall winner. I swear, I don't know how these guy just fly over things and some of the saves they do. This guy has talent!
http://www.youtube.com/watch?v=ibNTmVxFVTI