Its easier than you think . Trust me .
Step 1 : Raise the rear of youre xx and place stand or support under the rear of the frame.
Step 2 : Remove left rear wheel.
Step 3 : Remove hub nut split pin and loosen rear axle hub nut but don't remove the nut just yet.
Step 4 : Remove split link and chain.
Step 5 : Remove sprocket bolts.
Tip : To loosen the sprocket bolts , I jam the socket bar against the frame. This I found the best way to loosen the overtight factory bolts.
Also I cut down a 6mm allen key to fit into the gap between the hub and hub carrier . It measures 10mm of shank.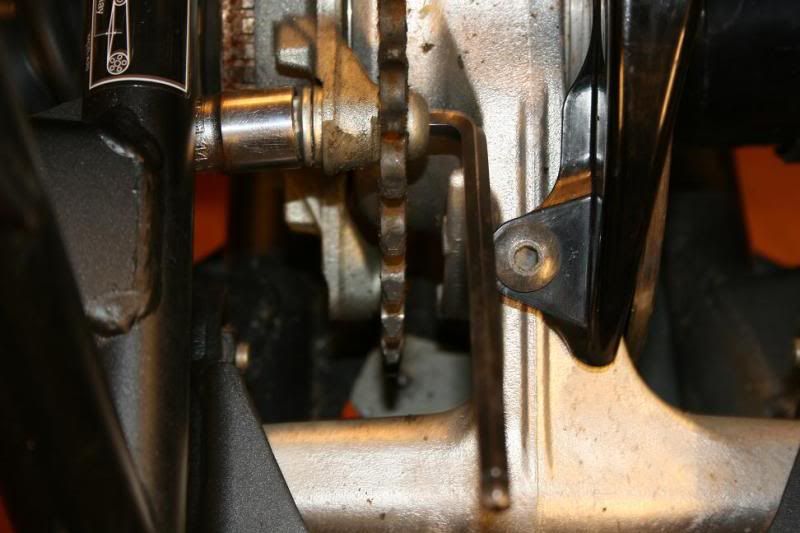 .
Step 6 : Slide the sprocket outta the frame , lower end first . You may need to just slightly push the plastic a arm gaurd down. Then just simply slide the sprocket down the driveshaft.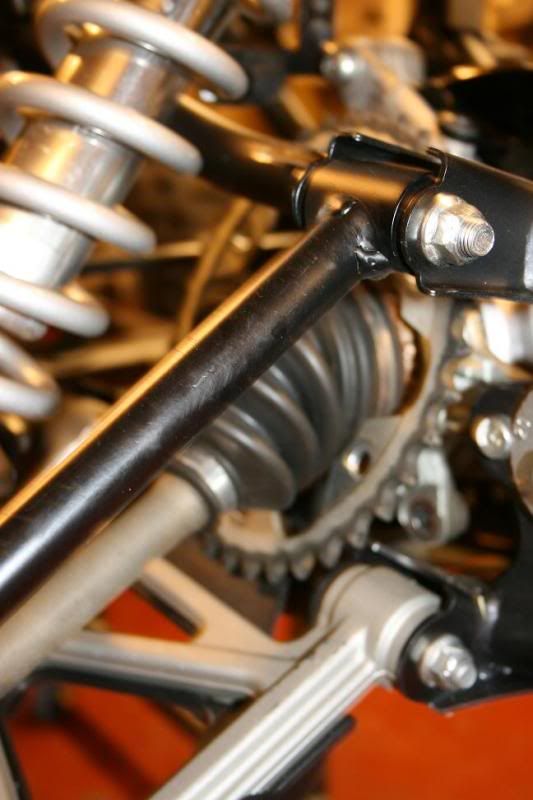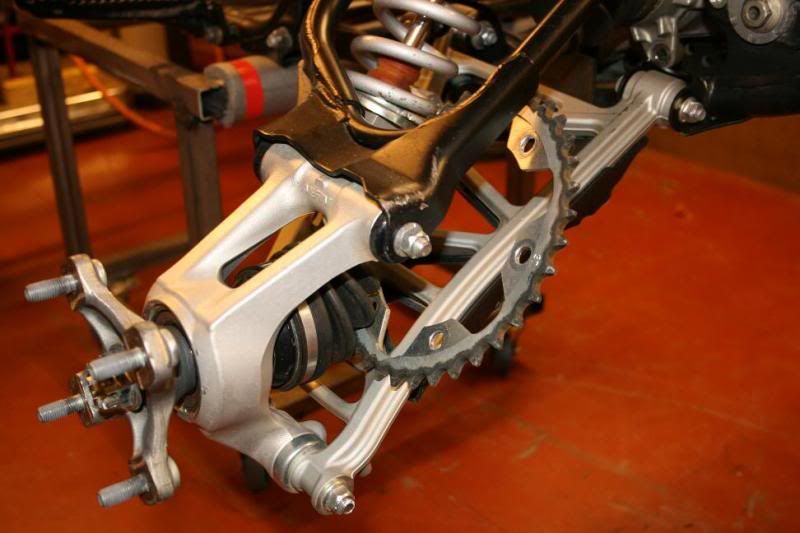 Step 7 : Remove upper a arm to hub carrier bolt ,hub nut and hub and slide sprocket off.
.
And thats it. Simples . Even with taking the pics etc ,it only took 17mins. I hope this helps.
When fitting a new sprocket always put some sort of threadlock compound on the sprocket bolts and don't overtighten them.