Discussion Starter
·
#1
·
I know they are not of the 700XX, but I figured you guys would still apprieciate video and pictures if you think about going here. So my buddies and I went to Crow Canyon this past weekend for the Quadtoberfest event. They have around 400 acres of trails, plus a decent motocross track to ride on. My buddy Chad had his Rincon, and my other buddy Devin on his so far
reliable
Polaris Sportsman 400, it's used but low miles. Unfortunately we got some serious rain fall the previous few days and I didn't expect much fun for the 700XX, so I just brought the Rincon. I was wrong, the trails were wet but most of the nasy mud was avoidable if you tried, and the MX track was moist but still good. Oh well, maybe next year. Still had a hellava lot of fun on the Rincon, found all kinds of hills to climb, and plenty of mud to play in. They were going to have CF-Moto demo rides, but unfortunately something happend on their way to the Park and they had an accident on the highway. From what someone told us, they totaled their trailer, just hope no one was seriously injured. I did see that they had John Deere demos on Sunday though. Trails were well groomed and very well marked, I was happy about that because I have a tendecy to get lost while I'm in the zone, so my buddies and I always found a trail to hit. A lot of hills here, from short and gnarly, to the long and steep valley hills you can race your buddies to the top. The "canyon" area (or so I figured it was) was pretty sweet with long but not to steep hills, and ones with burm slides at the top. I only took a few pictures abnd videos, my cell phone is acting like shyt making my camera to freeze on me, and I lost the latch to my GoPro
. Here is what I did get, enjoy.
I'm the only one who was climbing the big hills, because they were pretty slick and they didn't have the
tires
for them.
Crow Canyon Hill Climbs - YouTube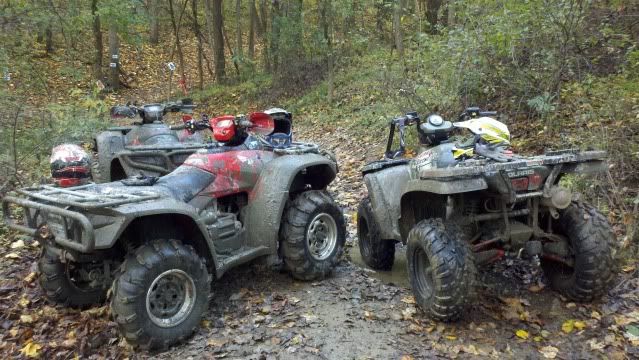 I'm the One in the Hollister hoodie, Devin in the Michigan hoodie, Chads the other guy.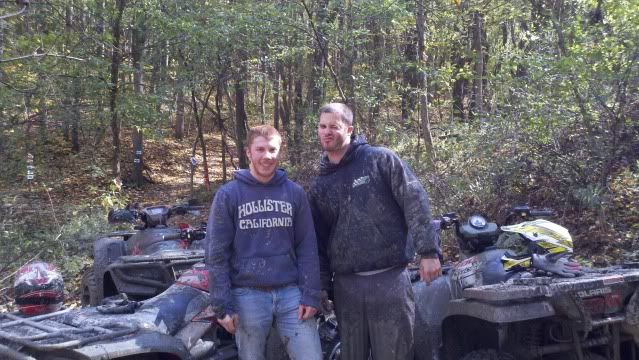 Chad found some mud, and couldn't wait for me to pull him out. I ended up just pushing him out after he got soaked.