Discussion Starter
·
#1
·
A few years back me and a buddy started making some custom parts to fix some of the issues that we had with our bikes. Had a web site for a bit. His gf moved out and it kind of fell apart. Thought I would post some of the pics on what we made and why just to give some ideas to others on stuff they could make.
Made a vented silencer guard to help the heat get out but still give some protection.
A rack extension to keep stuff from sliding off the back.
A grill that would allow the front rack to be removed. The Moose sticker was just one we had laying around.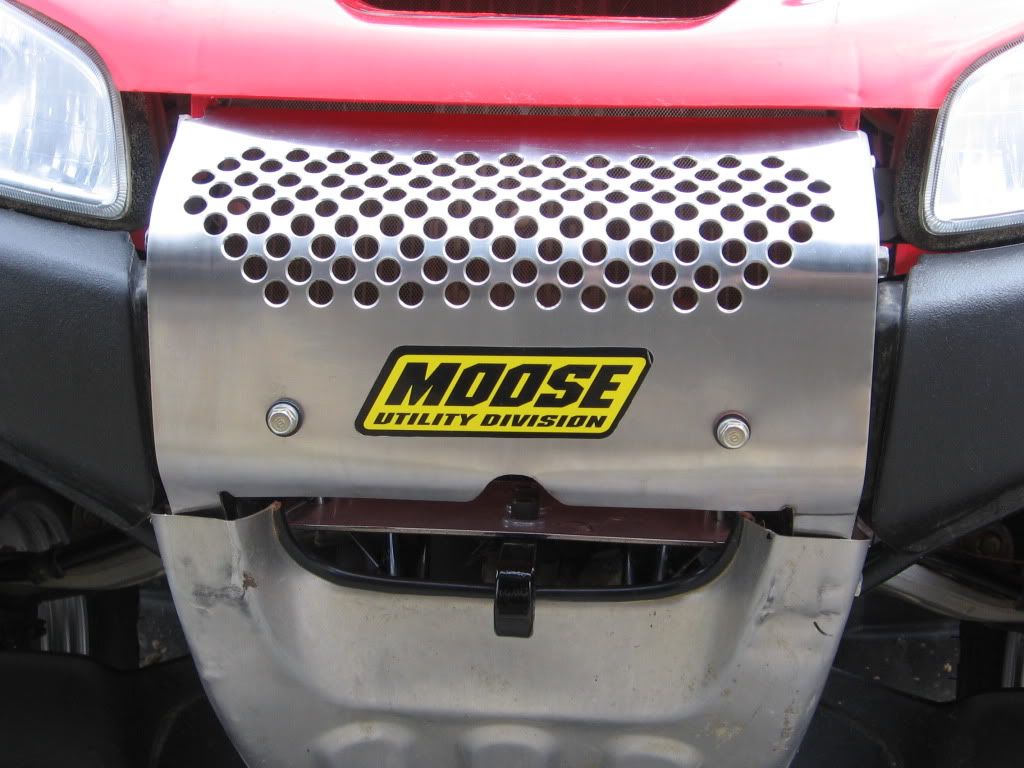 A front tow point for people who didn't want to buy a winch.
Everything together.