Discussion Starter
·
#1
·
So if you're paying attention, I have my quad apart right now... Entire exhaust is off as well. I'm looking around and i'm PRETTY SURE I could put duals on it, with a little bit of custom pipe. It would have to come from a single pipe, then "Y" off to duals but...
My original unorthodox way was with a single 07 GSXR pipe as seen below.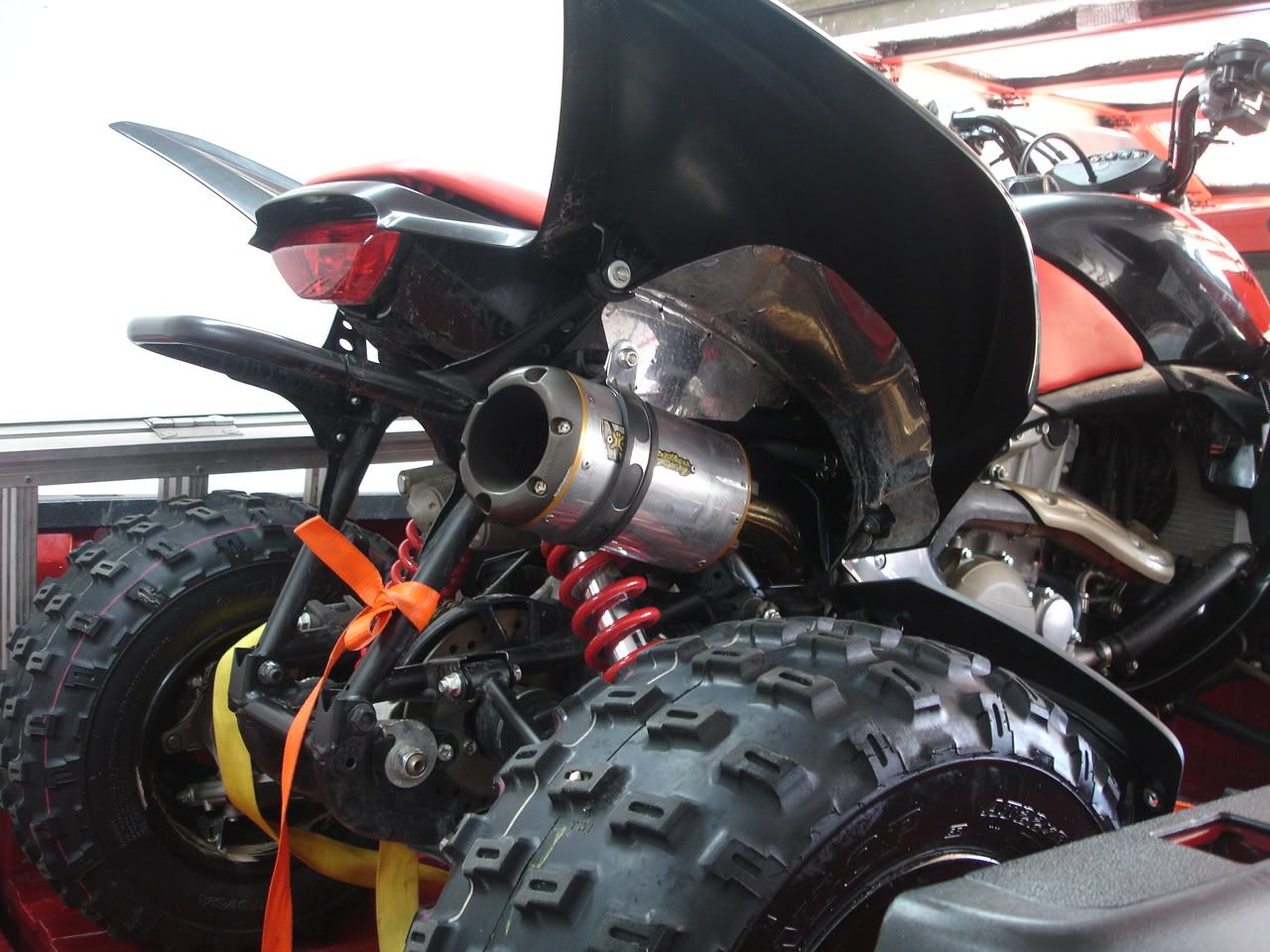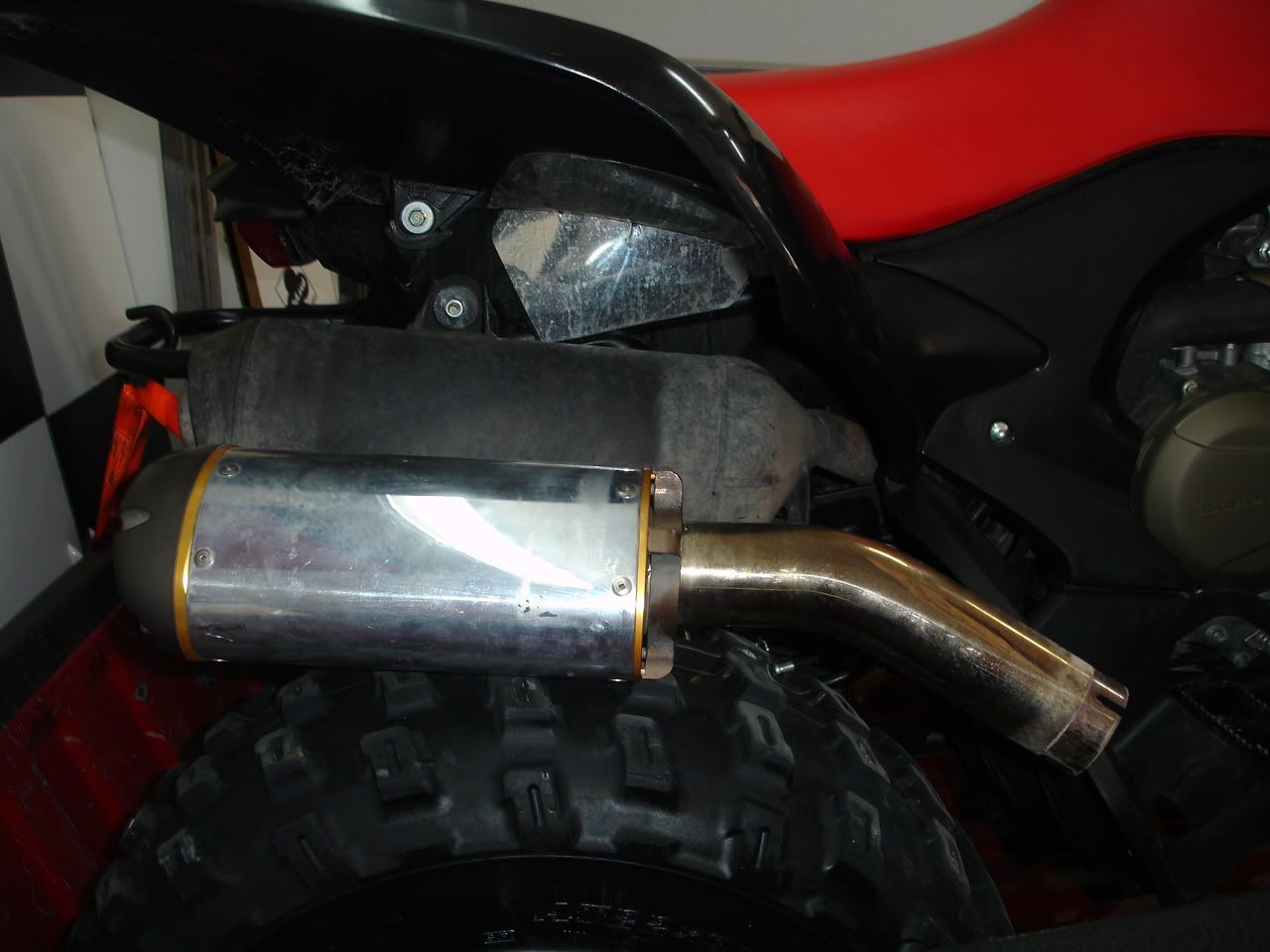 Now i'm thinking I can come up under the airbox, through the chain and up over the frame rail to the other side. I think my questions are... what do you think of 2 mufflers this same size will do for performance? Sound? Efficiency? I know one thing... that single short muffler was pretty freaking loud. You could hear me from a LONG way off, i'm not opposed to using longer mufflers, other manufacturers, even stock mufflers off a sport bike, but i'm pretty sure this could be done fairly easy. What do you guys think?