Discussion Starter
·
#1
·
As some of you may remember I posted a poll about what I should get, exhaust or suspension.
Well, I took everyone's advice and got suspension. And here are my initial thoughts.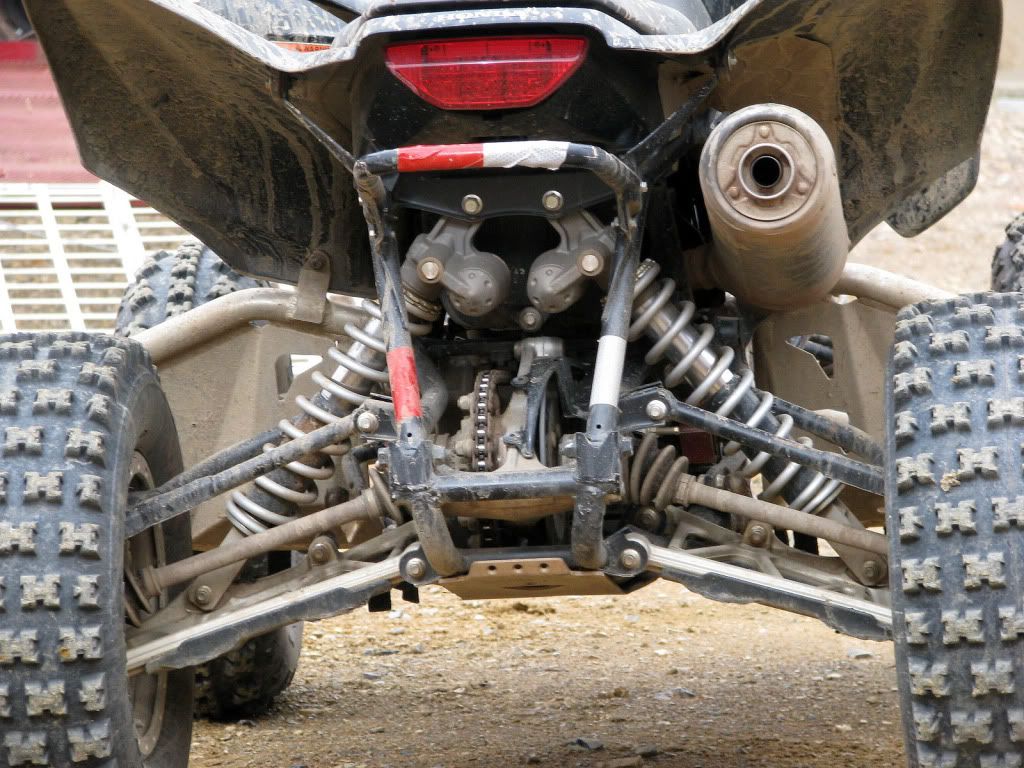 MustangGH found a great deal on them for me so I grabbed em. They are quadruple rate springs on the front and triple rate on the back. They made a world of difference in the ride. I feel much more in control of the bike now. And when we were hitting jumps at Wolf Pen Gap there were some jumps where I heard Mustang bottom out and hit his skid plate on the rocks and I didn't. And I weigh more than he does.
It seems to walk around a little more on high speed runs but it's not all that bad.
They also change the way the rear end feels. It seems like it allows you to spin the tires more going in a straight line, and it helps you in the corners a ton. I've ridden other 700's with the L8ton 11/16" sway bar and it doesn't slide quite like them but if you throw your weight inside you can hang it out on dirt roads really nicely without that uneasy feeling that you get with the stock setup.
When jumping/popping wheelies when I hit the ground it feels like you have solid suspension at first but then it relaxes and smooths out, but after a little ride time you get used to that and it is really easier on your body than bottoming out the stock shocks.
This is just the information I've gathered from the 2 days (~60-70 miles) I've had them on my quad.
So far I'm very impressed and they are well worth what I paid for them and then some.
If you can afford them I would suggest them to anyone.