We have had good customer feedback from the GBC X-Rex tire. They are a tough 6 ply rated tire with an aggressive X-knob pattern.
Here is a link to our pricing.
http://www.discounttiredirect.com/direct/tires/gbc_motorsports/product/byName.do?tmn=X-Rex&typ=ATV
Here is a photo of them on a Honda 300EX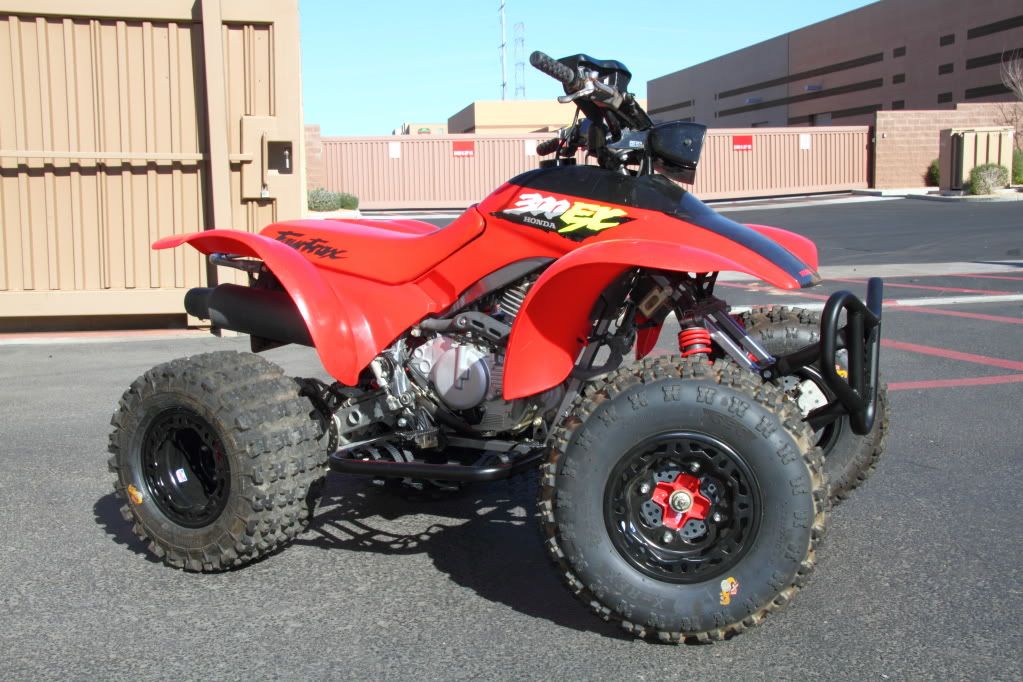 Let us know if we can be of assistance.