Discussion Starter
·
#1
·
First off I got a really great deal on the HMF Performance series. Full Exhaust System, black can, black vector end cap, with the spare brushed turn down end cap, I will probably never use. For $390 shipped! Here's a picture of the tool's I needed to remove old exhaust. I did have to get a 3/8" swivel to remove the one header bolt. And a 7/16" socket to re-install clamp, and muffler mount bolt.
Bike with old exhaust still on. just seat removed.
1st removed side cover with 5 mm alen wrench.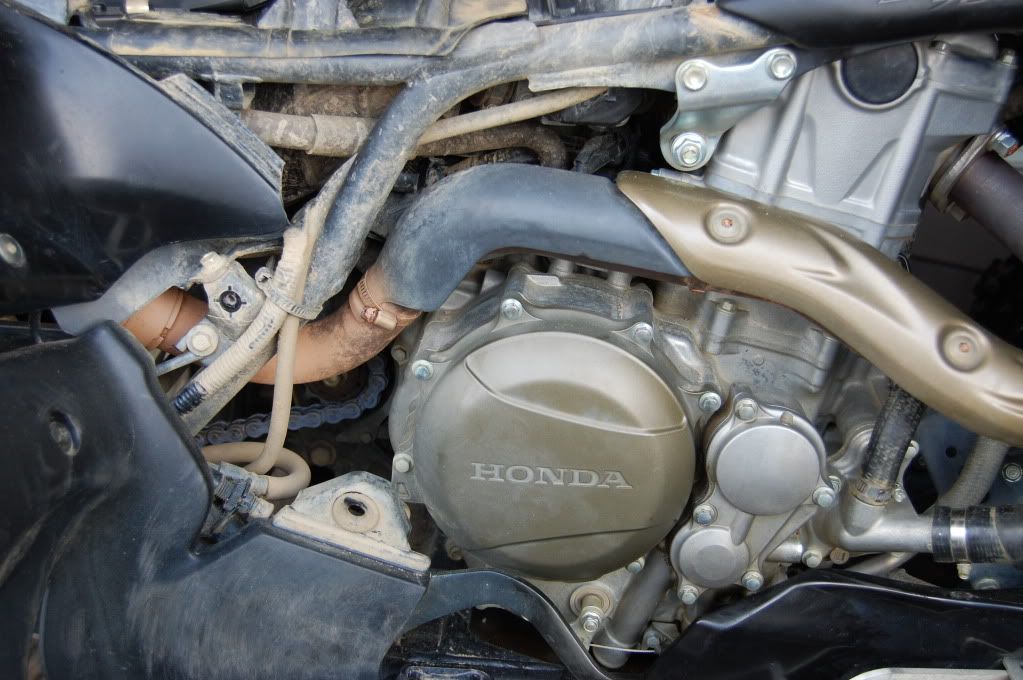 Then removed heel guard. using same allen wrench and a 10mm socket.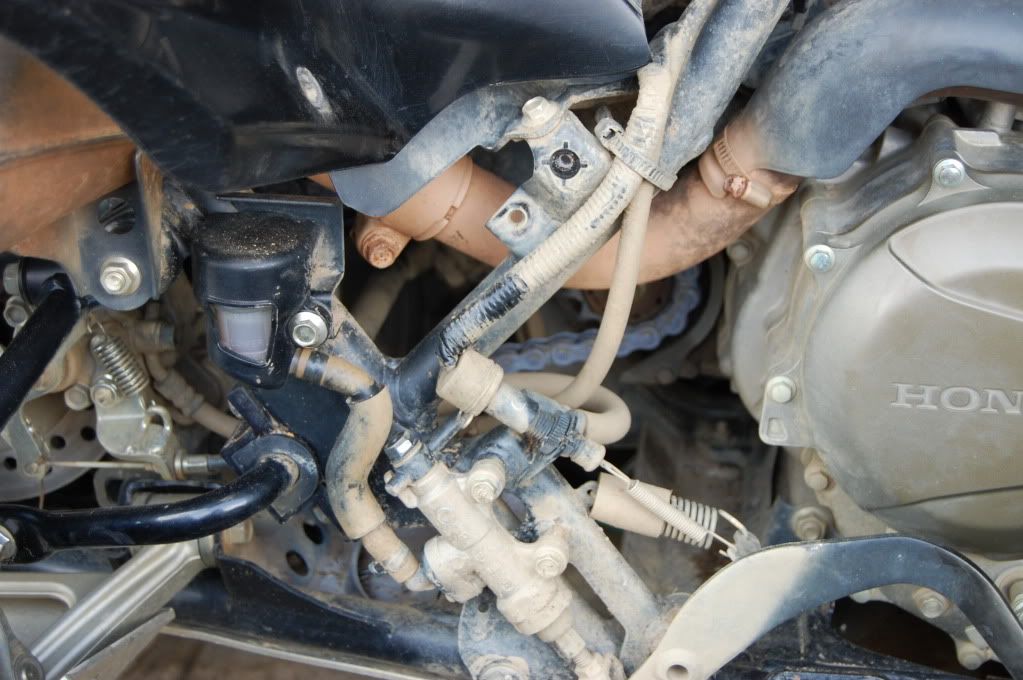 Now that theres plenty of access, I removed the clamp that hold's the muffler and header pipe together. Then remove the 2 mounting bolts. So this picture is of exhaust removed.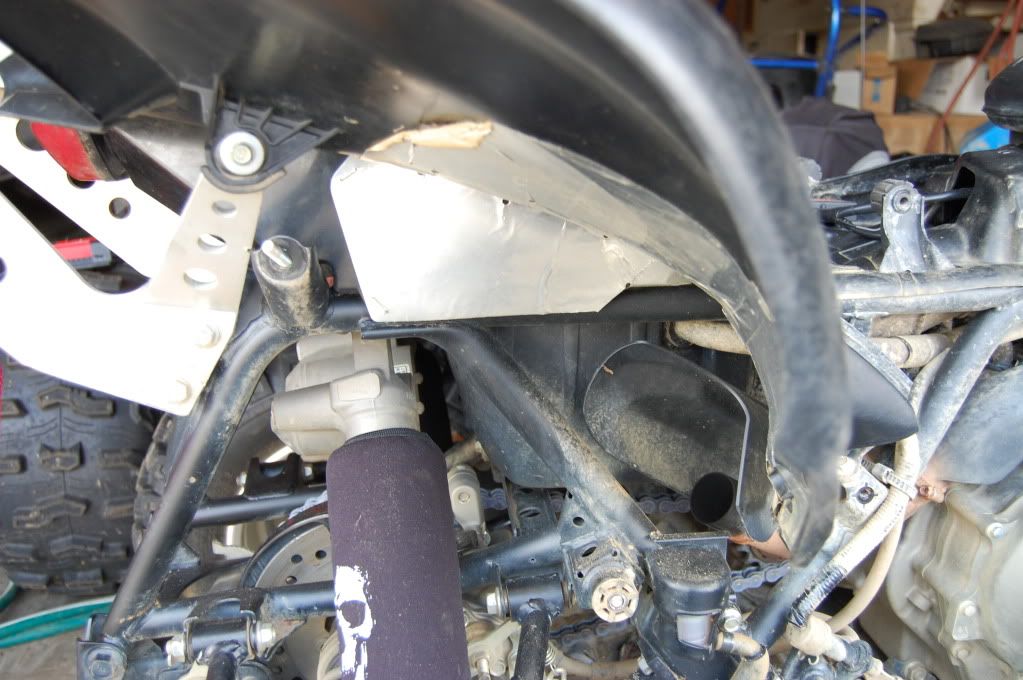 Next remove header pipe with the 12mm socket, remove the 2 bolts.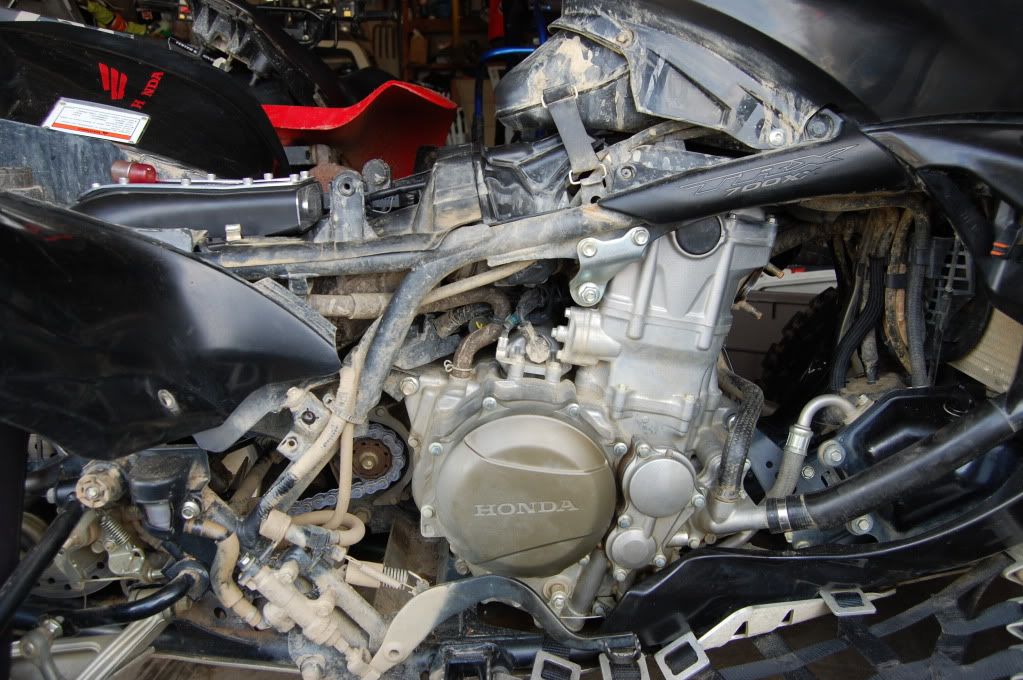 Here's a side by side comparison of old and new exhaust before install.
Next install new header, slide new clamp over pipe. And slide muffler onto header pipe. Nice and tight fit, may need a perswader tool or a BFH. Then add new top bolt and washer's and reuse old bottom bolt. Then tighten the T-bolt clamp to secure the muffler to the header pipe. And make sure all bolts are tight.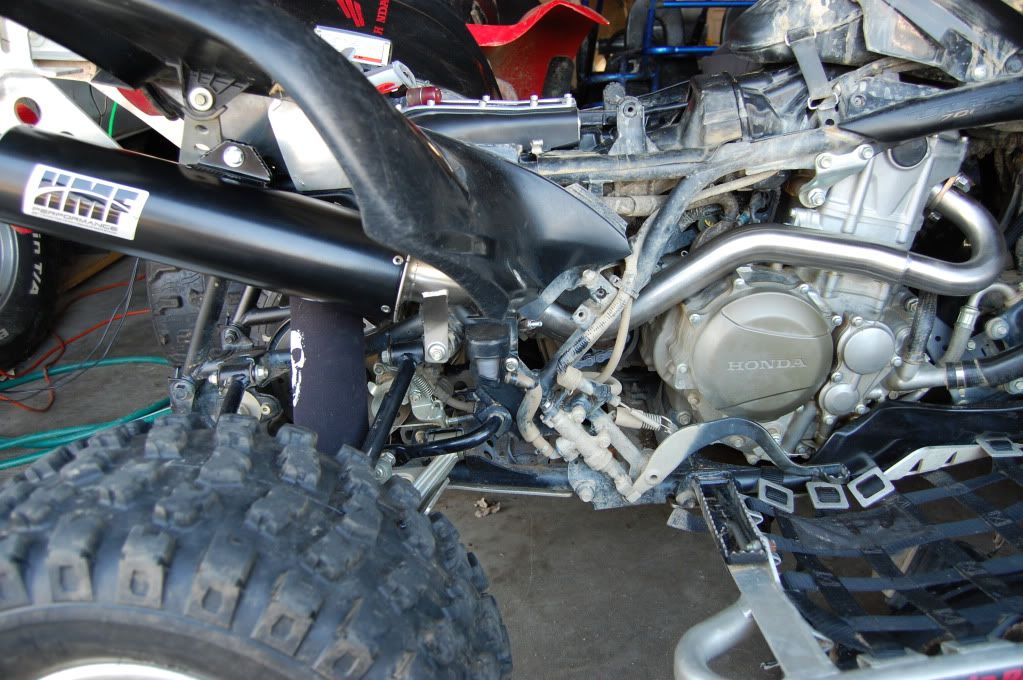 This is a close up of mounting bolts, note there's no slide over clamp style like some other pipes. Mounts just like OEM.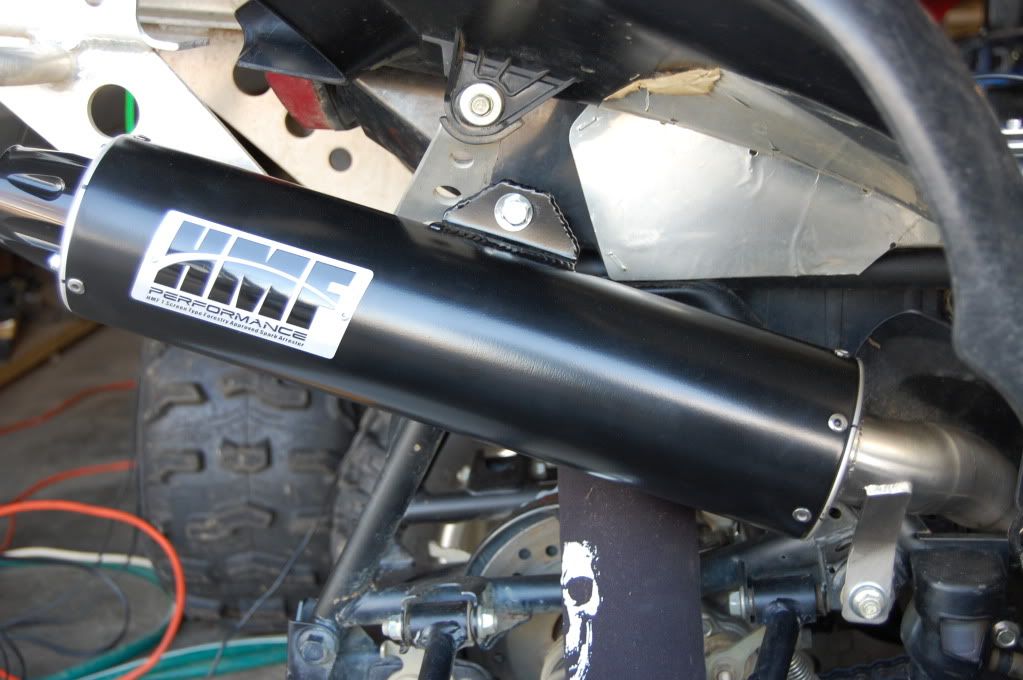 This is showing clearance of the header pipe.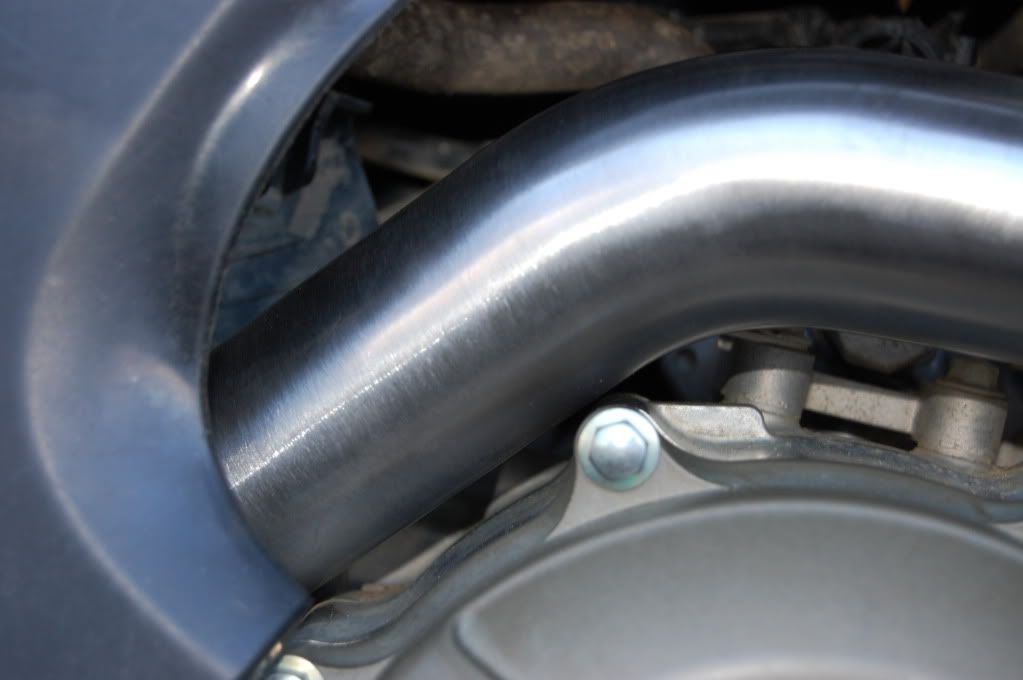 Picture of new Black Vector end cap.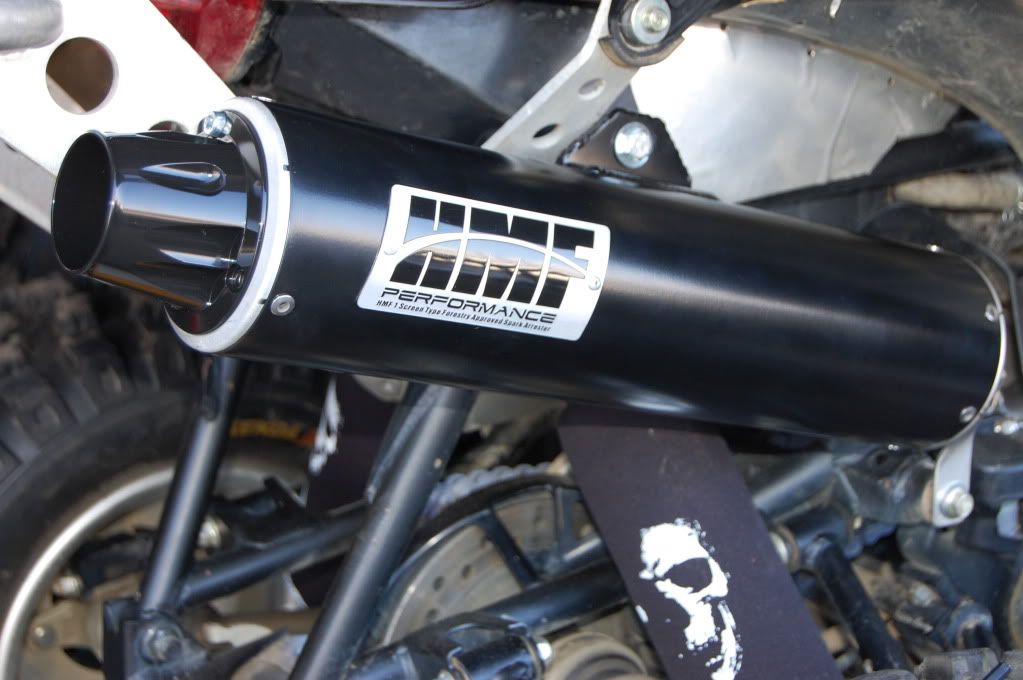 Spark arrestor screen installed, looks backwards with curve pointing out. But I called and was told the bow goes out.
Now its laptop time. I went with the map from Power Commander Web Site. 16-004-009 HMF full exhaust Stock air filter Air box lid removed.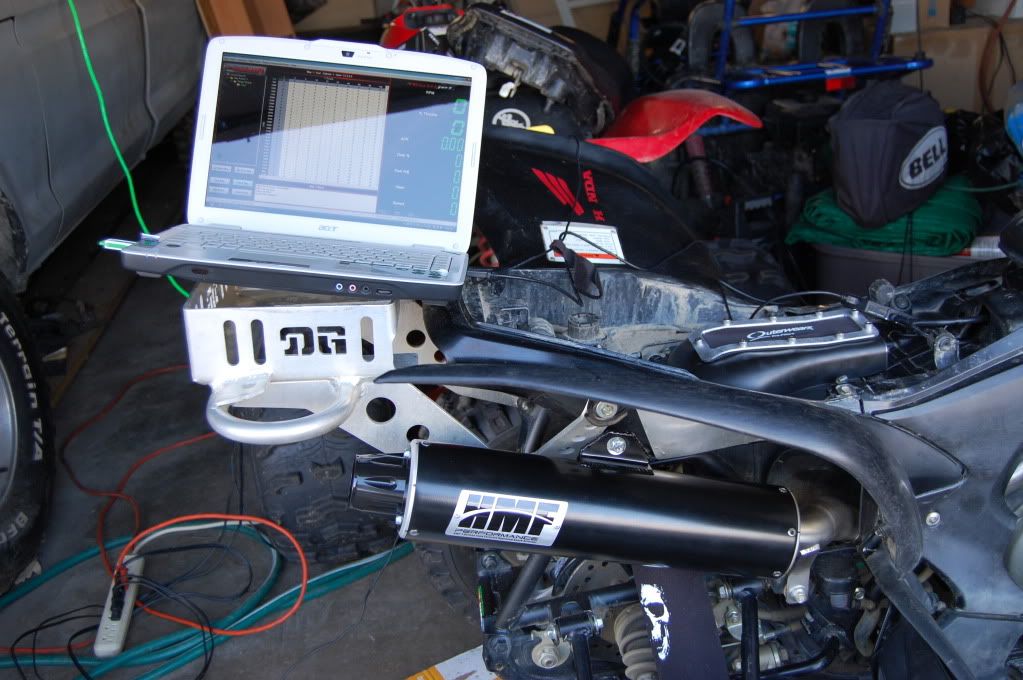 And the test ride was amazing! I wanted to show the picture of the header after I knocked the new off of it.
I know this isn't the best howto. And this is a easy upgrade. I just wanted to post some pictures of my install. So far I'm really pleased with the purchase. And I should get a video up soon with some sound!