Discussion Starter
·
#1
·
After riding my 700xx for a couple months I really didn't like the feel of the body roll and push with the stock suspension. First thing I did was put a set of RZR tires on the back, but that only helped a little. I wanted to try the l8ton sway bar, but was afraid of losing the plushness of the IRS. After reading a bunch of people on here that loved it, I decided to give it a try. If I didn't like it, I could always take it off.
When I tried ordering it about a month ago they were having issues with their manufacturer and quality control and they weren't sure how long it would be before they could ship me an 11/16" bar. Then they sent me an email asking me if I wanted to try their new design, that was supposed to perform just as well as the old one, and it would be available in about a week, so I decided to give it a try.
I put it on during my lunch break today at work and took it for a quick 10 minute ride behind my house. I'm very happy with the results. You get a little more feedback from uneven bumps, but it is still very plush and waaaay better than a solid axle quad. It also slides the rear much easier, but still sticks the corner if you want it to. I'll hopefully get some more time on it this weekend to get more of a feel for the differences on jumps and whatnot. So far I'm very pleased, and it only took 45 mins from the before pics to the after pics.
Here are some pics of the bar compared to the stocker.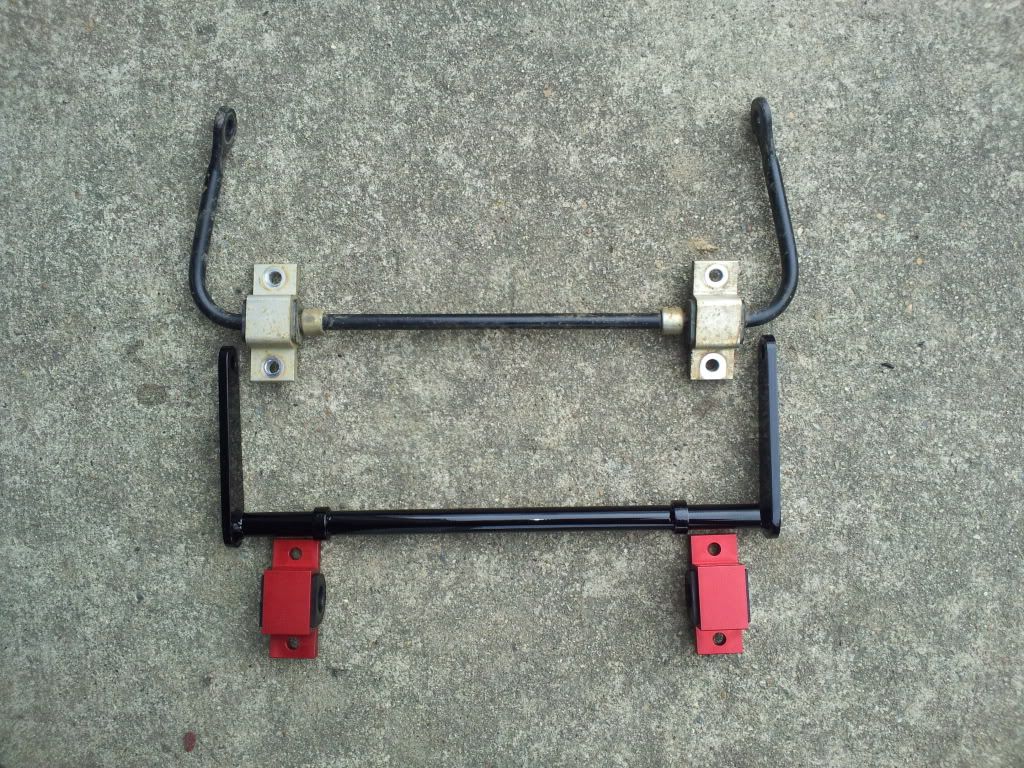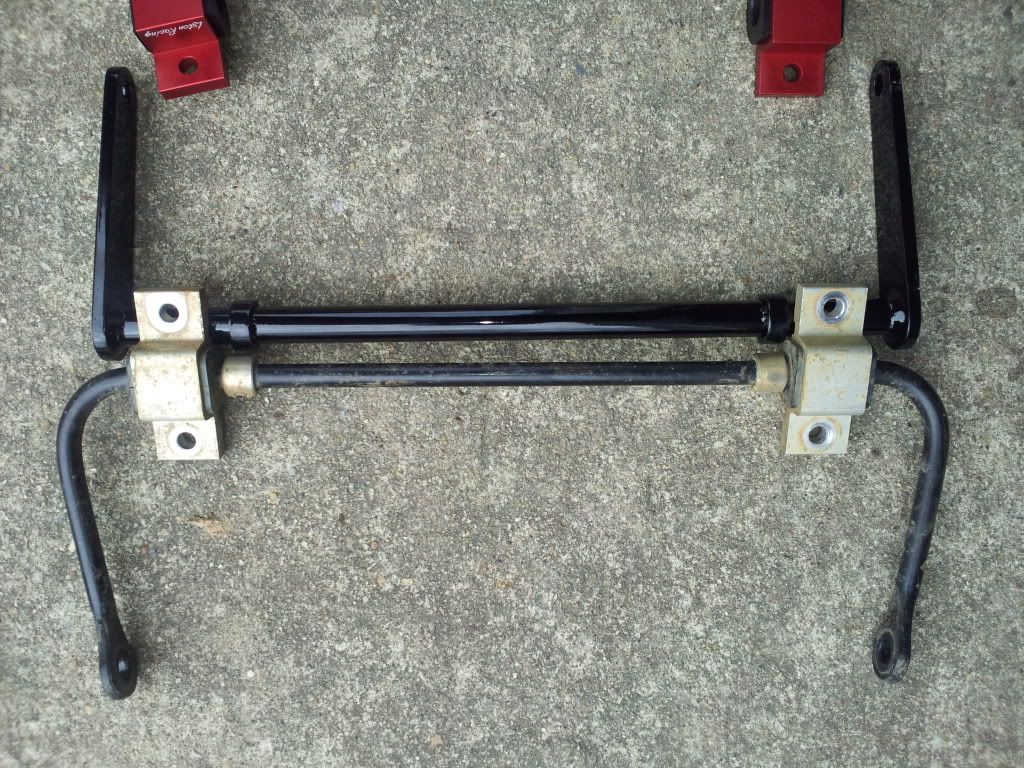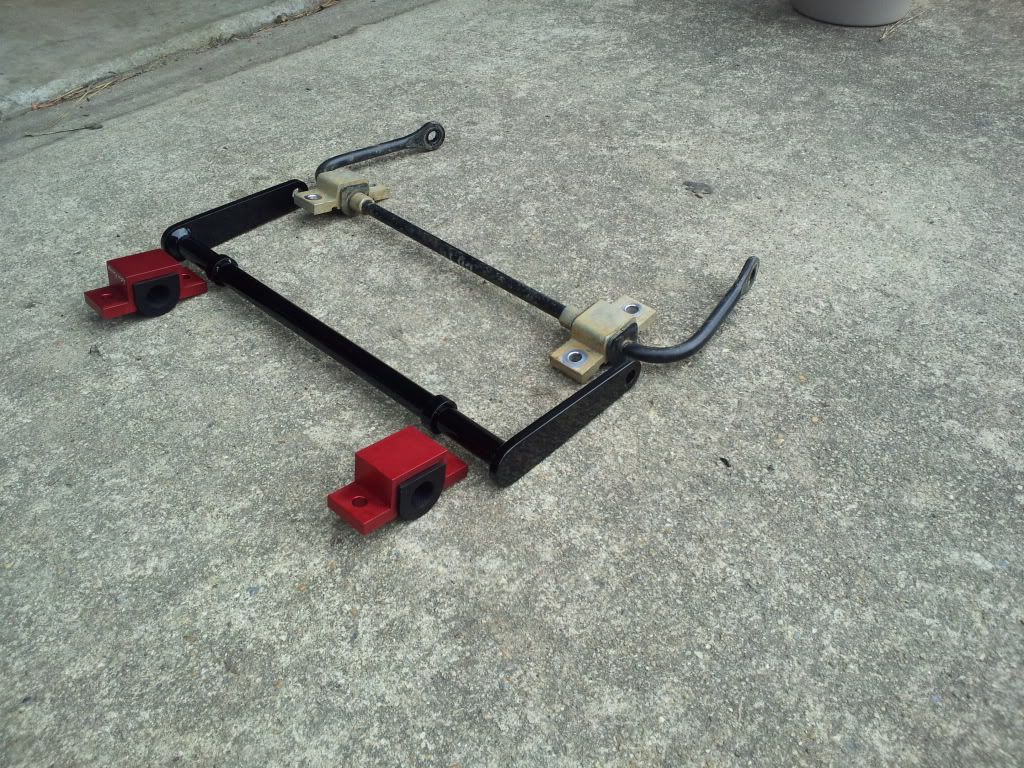 Here are some pics of it installed.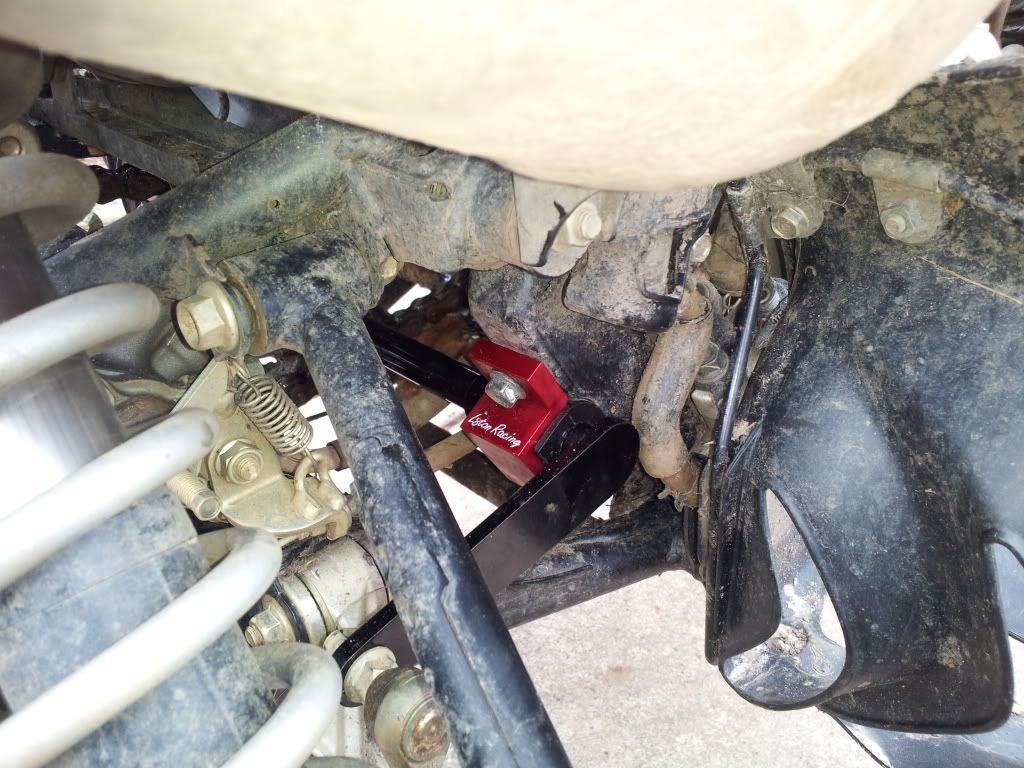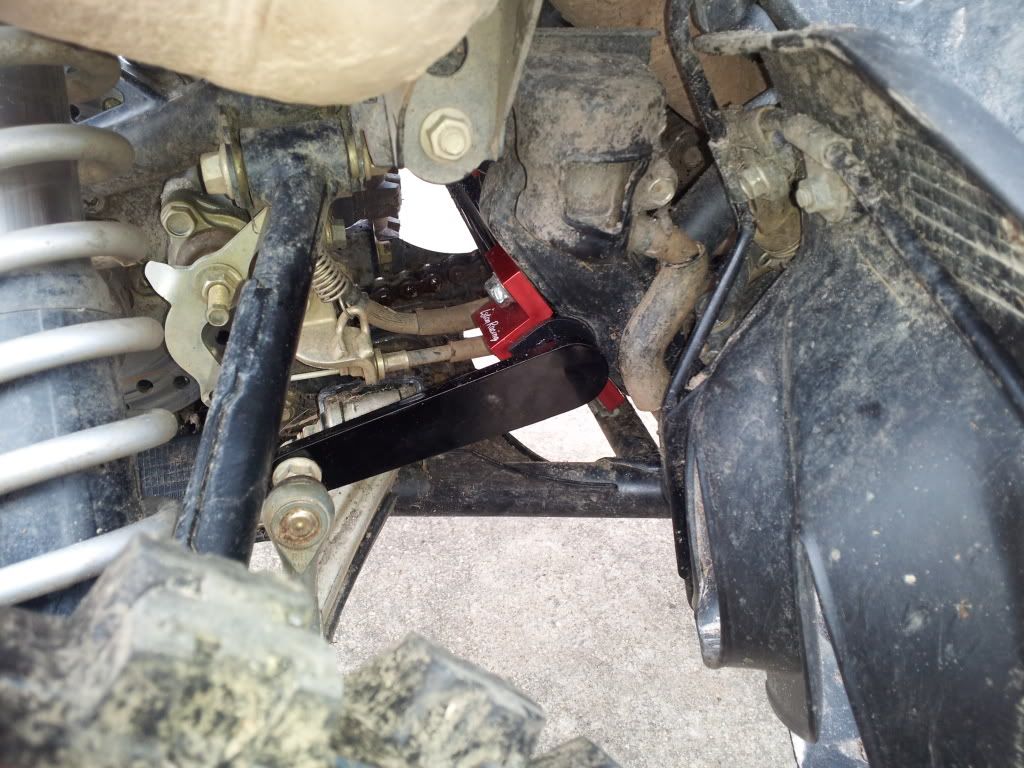 And here is the quad with one rear tire on a ramp with the stock sway bar.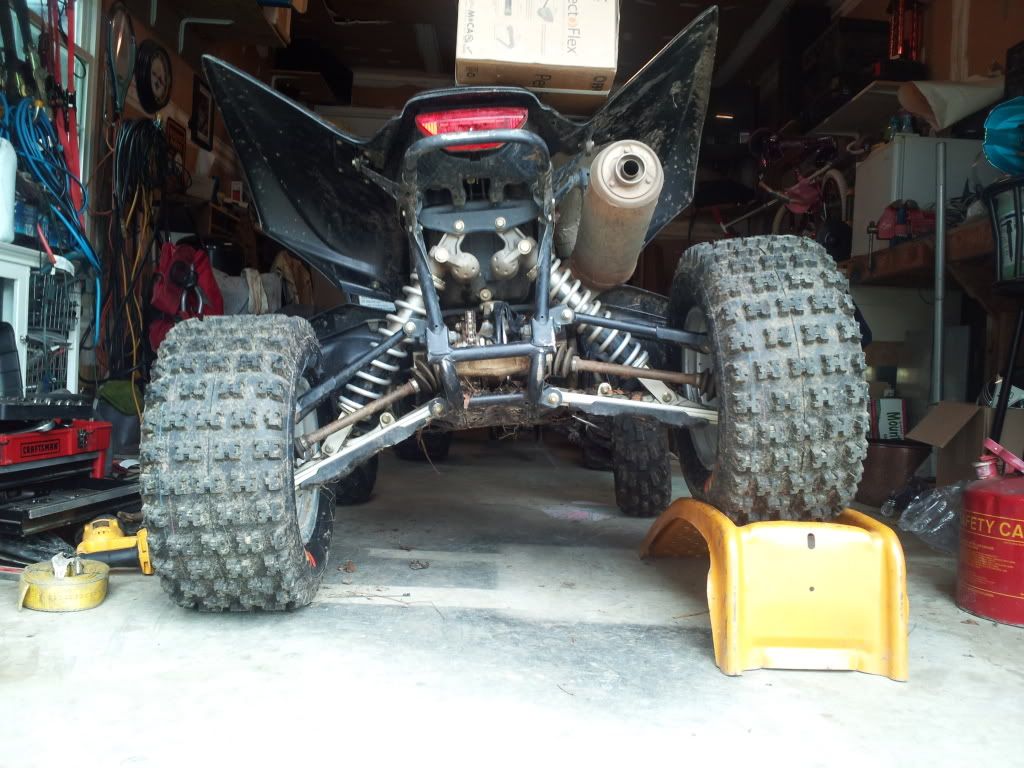 And the same ramp with the l8ton XL bar in place.