Discussion Starter
·
#1
·
My 9 year old son had another x country race this weekend and did pretty good for being sick and kinda out of it. They race the 50cc 6-8 yr olds and the 70-90cc 8-13 yr olds together. He came in 2nd in the 70-90 class. He got up close and personal with a couple trees. haha
http://www.youtube.com/watch?v=RqASoXXZRCk
Myself, my wife, and a couple friends decided to race in the adult quad C class just for the hell of it. It was pretty wet and sloppy, and the race started out in an enduro type course that was pretty entertaining. Here is the first 6 mins of the first lap from my helmet cam.
http://www.youtube.com/watch?v=W06IDpUSyOk
And here is my video of shame. I got a flat tire that didn't help my steering any, then after hitting a tree or two, it got worse as I bent a tie rod. When I hit the last tree, it just wouldn't turn anymore. Haha
I just put my 3 tree incidents in one video.
http://www.youtube.com/watch?v=-73PrQDHszU
Of the 4 of us that raced the adult classes, my wife is the only one that finished, and she actually won the womens class. haha
Here is my wife on the enduro portion of the course.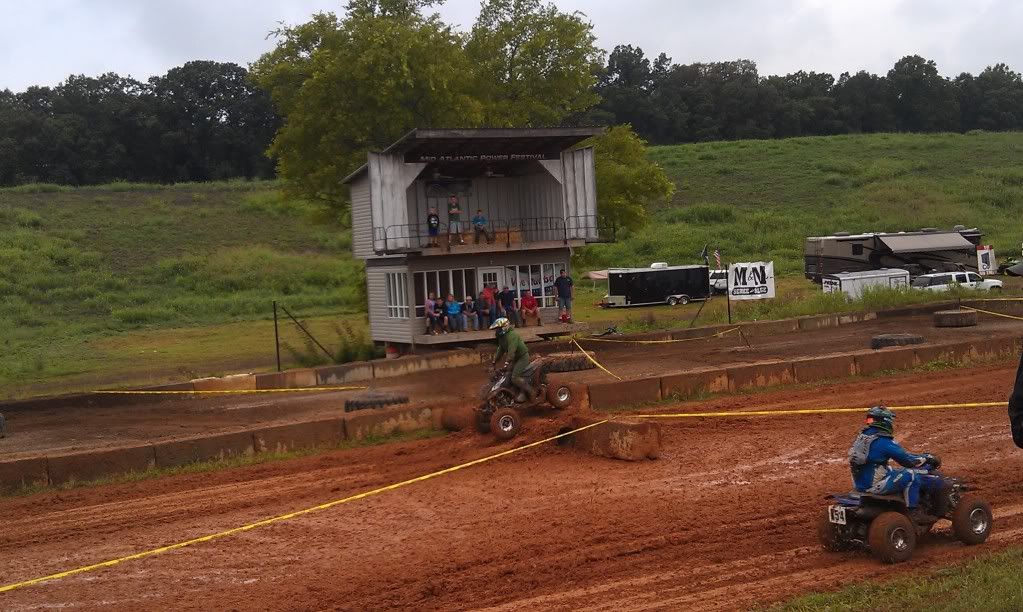 Her almost going over the top! haha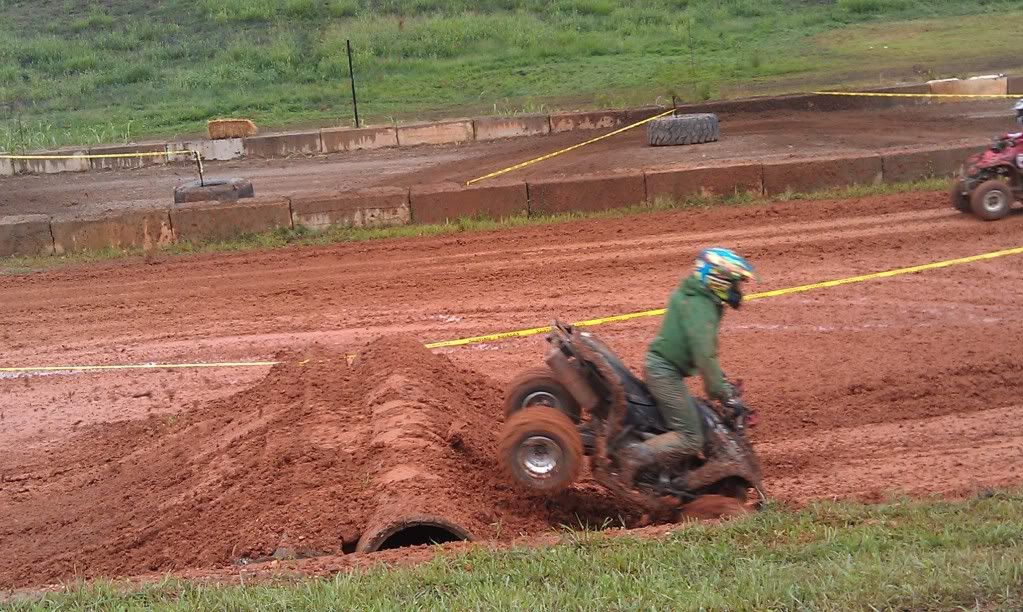 Me trying to make it do something in the slop.