Discussion Starter
·
#1
·
I have spoken to Bones at OMF wheels, and Scott at Dwt wheels and they both told me that they do not manufacture factory Mud Covers for my front or rear wheels.
I am going to have to make some home grown mud covers.
Come ATV gurus; grace me with your ideas. Please.
This is what im dealing with:
Front wheel



Rear wheel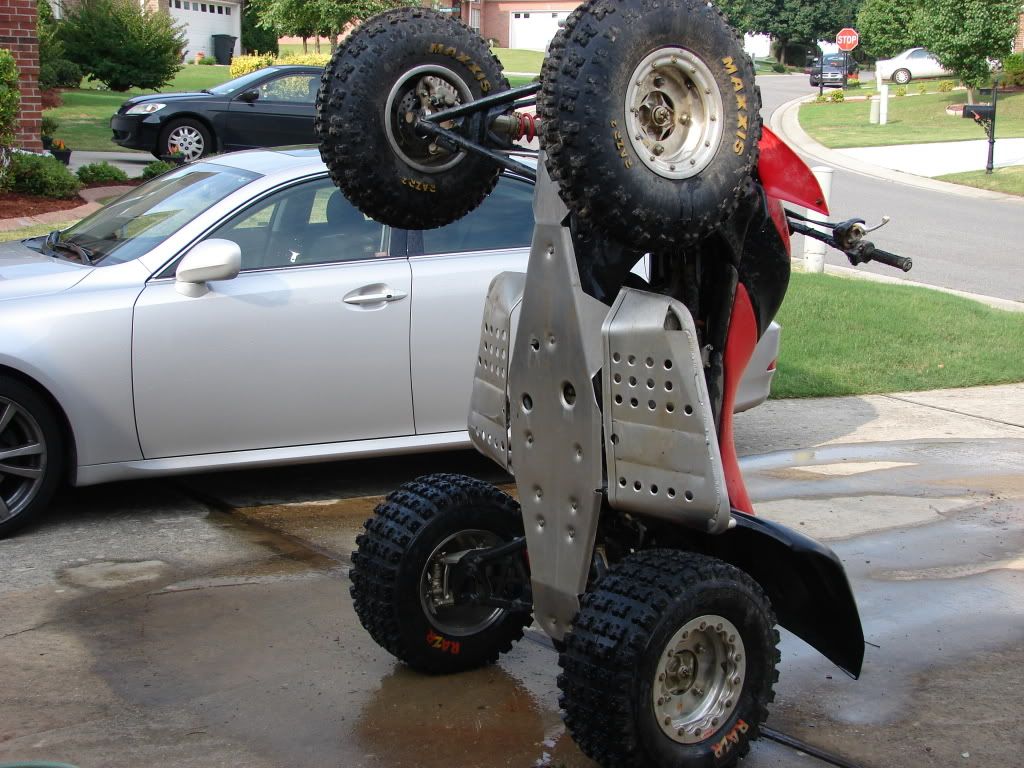 The whole picture



I want to make mud plugs/ mud covers for front and back wheels. I have been trying to brainstorm on what i should do but haven't had a idea good enough to follow through with. If you have any ideas on materials and attachment points please share them with me. I would like to hear it all.

the front wheels are 10'' and the rear wheels are 11''
​