A few cell phone pictures of my trip to Perry State Forest, in New Lexington, Ohio.
http://www.ohiodnr.com/DNN/forests/perry/tabid/5161/Default.aspx
Heres the clean unit, waiting on my friend to pick me up.
And heres my buddy some 1.8 miles into our ride, burried. Spent almost a hour getting him out!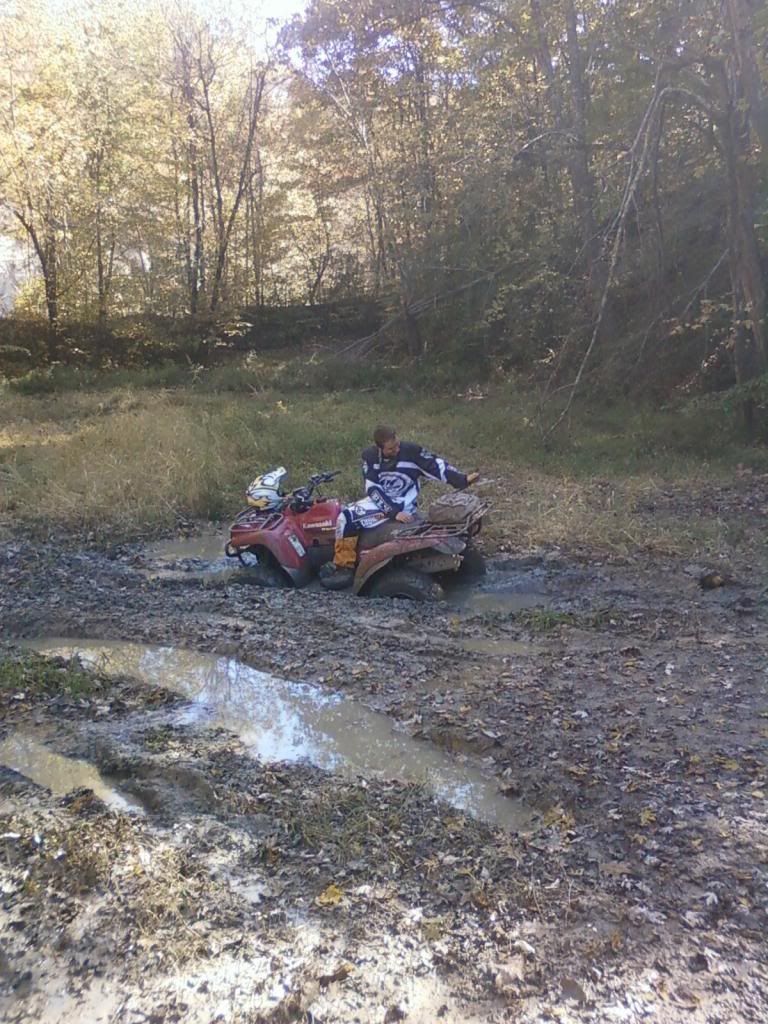 Taking a break on the Red Trail #7. see the lovely spray paint on the tree, lol but thats the way they mark most of the trails there.
Getting ready to pull the big 4x4 out yet again!
This guy is so the posser! lol we had alot of fun.
Does this mud make my face look fat?
This time the 4x4 is pulling the China quad. let it be known the TRX never had a strap put to it, unless it was the one doing the pulling!