Discussion Starter
·
#1
·
After suffering hand cramps from the vibration I decided the Precision Shock and Vibe clamps would help me the most so I got them this Christmas. I also wanted to keep the dummy lights and remember seeing a picture of someone modifying the stock housing to fit under the front bumper so that's what I did.
You will also need to cut around the top front of your plastics in order to see the lights while standing up. Once the cutting was done I got some velcro adhesive and stuck one on the top of the stock dummy housing and one under the front bumper. This way I can still take off the front bumper if I need to work on something.
My old set up was the Trail tech dash/clamp and 3.75" fat bars which just wasn't tall enough for me and didn't reduce the vibration enough even with silicon in the bars.
So I ordered the Precision clamps along with 2 sets of .5" spacers and 4.75" fat bars (Tusk Chub). After installing, they sit around 3/4" taller than stock and I can simply take off one set of 1/2" spacers to make it 1/4" taller than stock if I wish.
(Stock bars and stock clamps)
(Trail Tech clamps and 3.75" bars)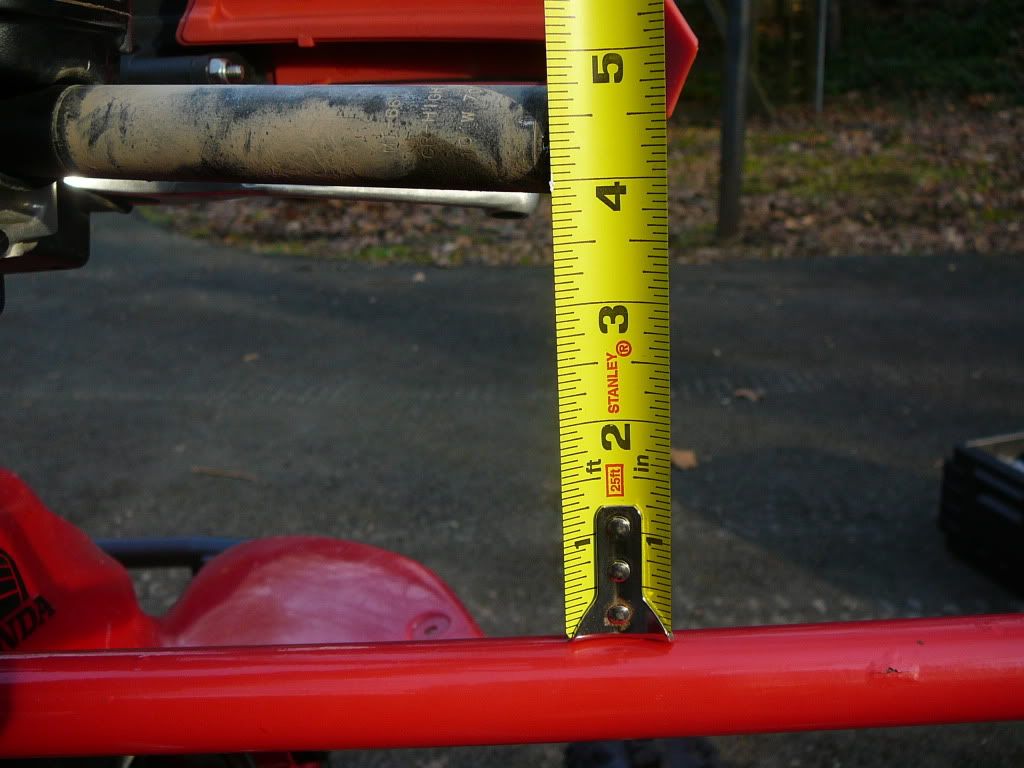 (Precision clamps, 2 .5" spacers and 4.75" bars)
(Stock dummy light housing fabricated to fit under front bumper)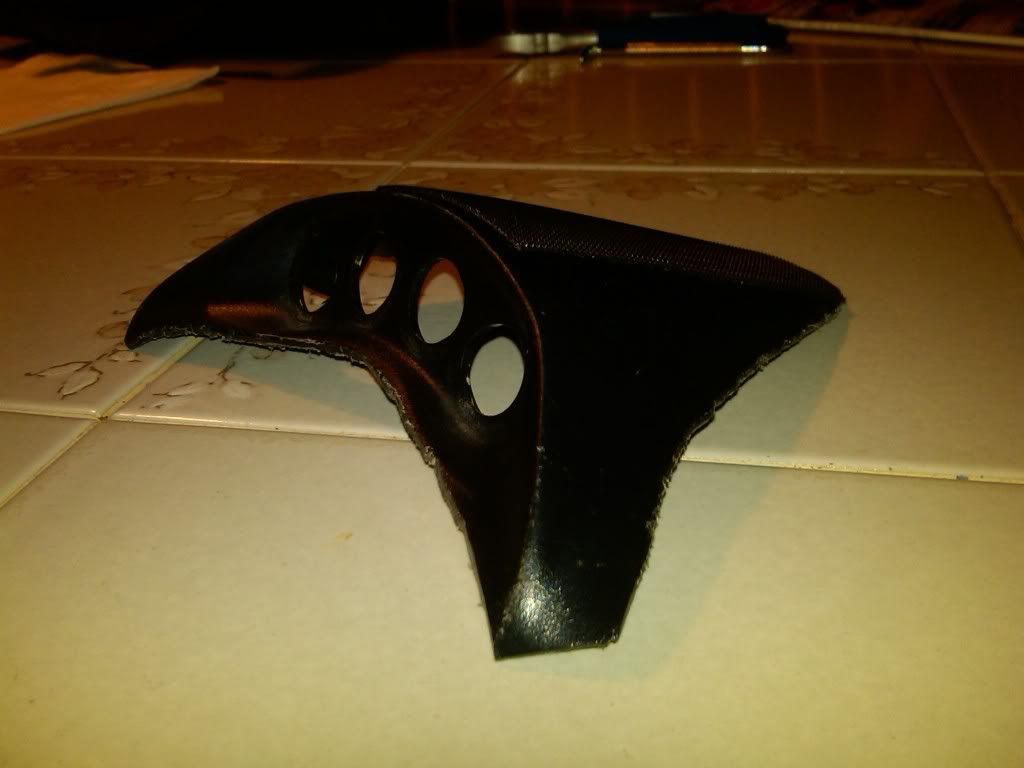 Finished result!