Discussion Starter
·
#1
·
Well been working on the beast lately since the weather has been so cold all month long. Got my Houser Stem and Pro Taper bars installed, that went smoothly the only thing was inverting the tie rod ends and having to re-adjust the toe.
Did a little custom work to get the stock dash to fit over the Houser clamp. Also see the Tusk gas cap
.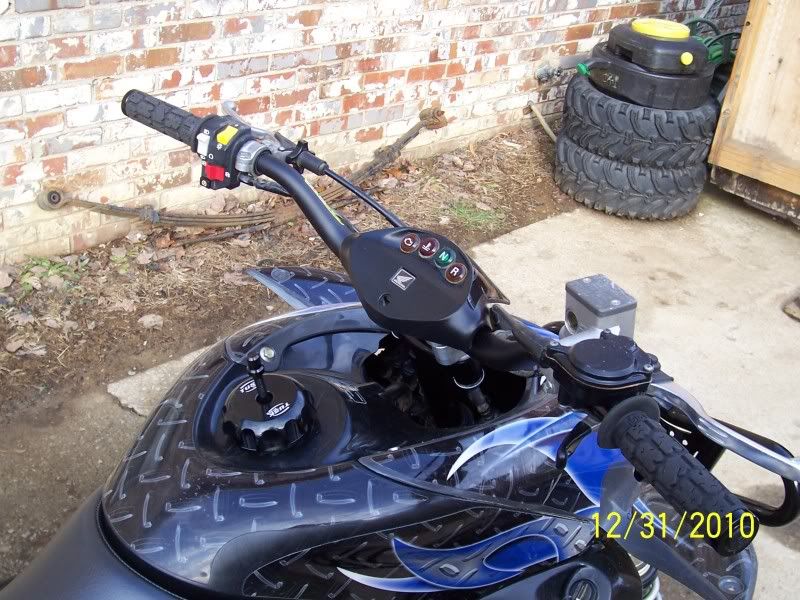 Next I installed the Alba Pro Elite nerf bars. I had been holding out on getting nerf bars, but they are a safety device and they make it look more racey (if that's a word). The front part bolted up fine, but I had to use a C-clamp to get the back mounts under the pegs.
(Man these close-ups make it look old and dirty...)
Also put on a DG GNCC Type II bumper. I was told they have been discontinued, and they only had the polished ones left so I just ordered it and had it powdercoated locally.
The following pics also show the new 22" RAZRs on black ITP rims on the front, and I painted the stock rear rims black to match.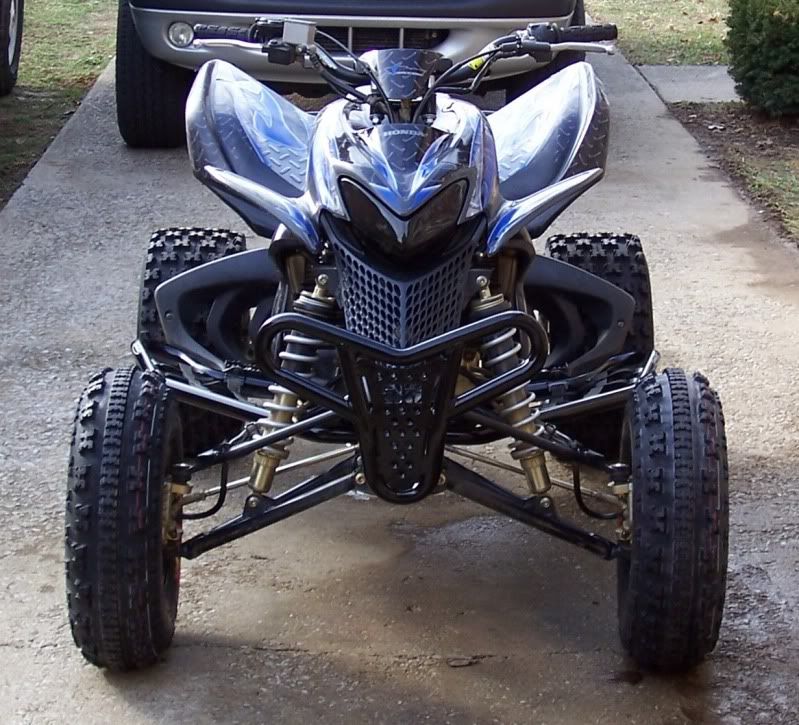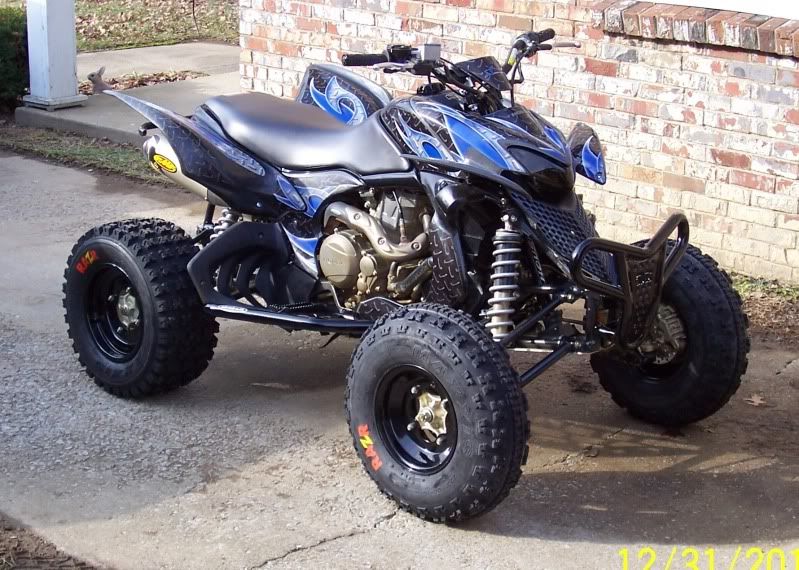 Now to quit writing a novel about it and go ride!:nuts: