Discussion Starter
·
#1
·
Went riding today with my new big3 and stage 3 hot cam. Like a few other people on this forum, I'm having starting issues. It finally started, I popped the clutch in the parking area on grass, slowly rode over to the kiddie track at our riding location while everyone else geared up and all of a sudden, when you gassed it would jerk left. That's when I realized the almighty new found power that my quad has...
Now it's time to figure out how to fix it. I already have another CV shaft so that's not what i'm concerned about. What i'm concerned about is how to get this shaft out of the center of this carrier.
Why it broke...
For those of you that might think the omnipotent 700xx has too much power and gets too much traction, this is why the broke. Before I got the cam chain replaced earlier this year, I was replacing the left side CV shaft... the manual says you have to remove the right side, take a nut off and it all comes out. Well the problem was the right side wouldn't come out. I had pry bars with extensions and it wouldn't just "pop" out like it was explained to me that it would. Well, I ended trying to "split" it by wedging a chisel and hammer - but I had ground the end of the chisel off so that it wasn't coming in contact with the actual shaft - but just that it was prying them apart. Well, I will attribute this to my hammer a chisel. You may call me Thor.
Currently, my thoughts are to drill it out. What are yours?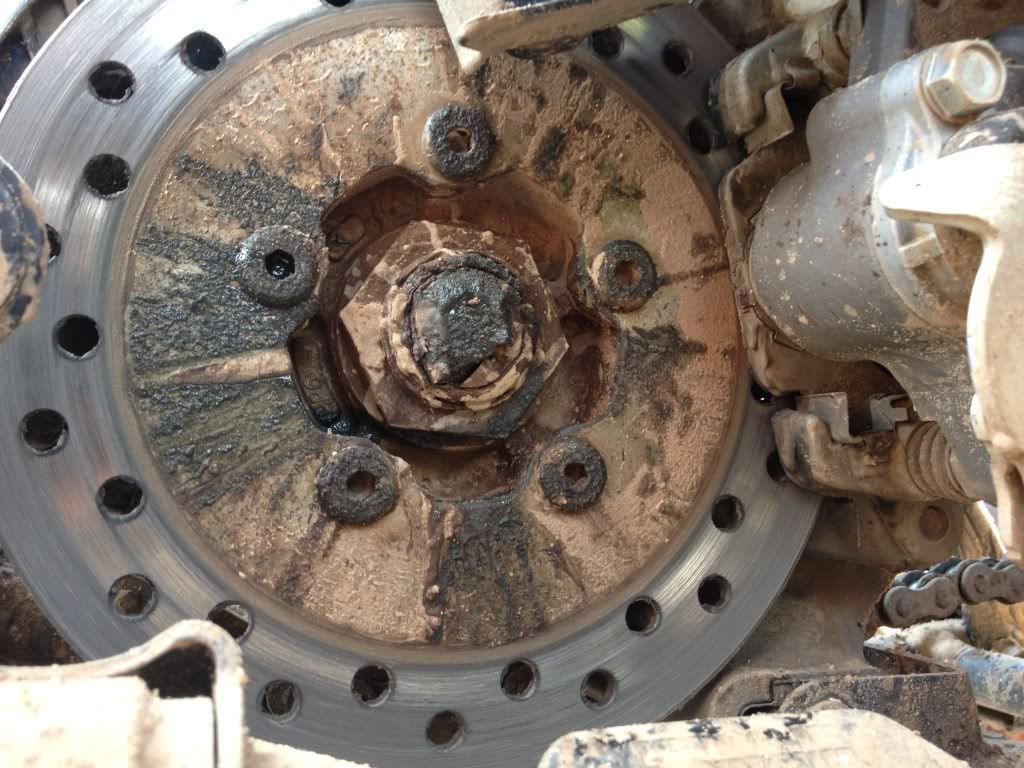 These pictures don't really mean much, but i'm posting them anyway...
What's wrong with this pic?! Oh... and yes, I did go for about a 4 mile ride with a ONE wheel wonder... it wasn't much fun, but it worked.