As many of you know, I had ordered a few options of tires. Well, I woke up yesterday, thinking I was going to ride today and ordered all my wheels. One good thing about having Tucker Rocky in your back yard is Will Call.
So I got all my tires put on wheels. Here is the combinations...
Hopefully this will help you guys make up your minds on what tire/wheel combo you want to run on the back.
Front - 23x7x10 RAZR2 - ITP Baja Black 3+2
These temporarily rub my nerf bars. Switching to Pro Armor soon.
Rears - 22x10x11 RAZR1 - DWT 11x7 Red Labels
Rears - 22x11x10 RAZR2 - ITP 10x7 T9 Pro Series
- Made for the 700xx For those of you worried about A arm clearance - I HIGHLY doubt after getting these put on that will ever be an issue. They're only "close" to one corner and its still 1/2" away.
Here are my findings so far - Ride Report to come soon...
These measurements were taken laying flat on the floor
RAZR1 - 9 5/8" wide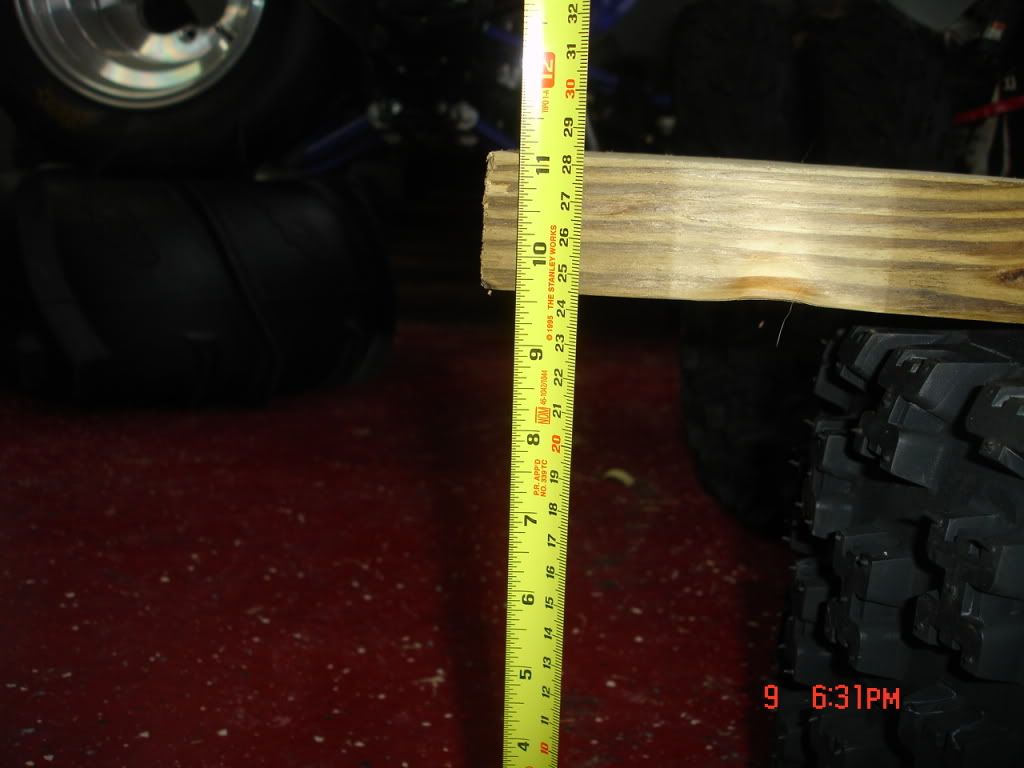 Razr2 - 10" Wide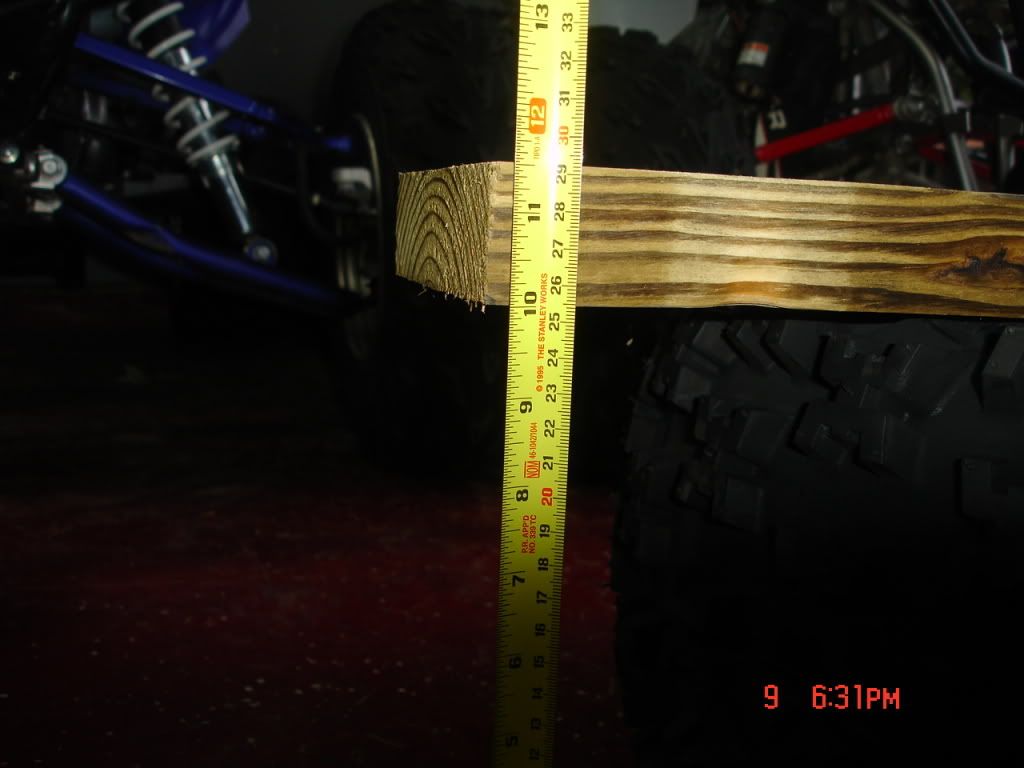 Total Overall Width 48 1/4"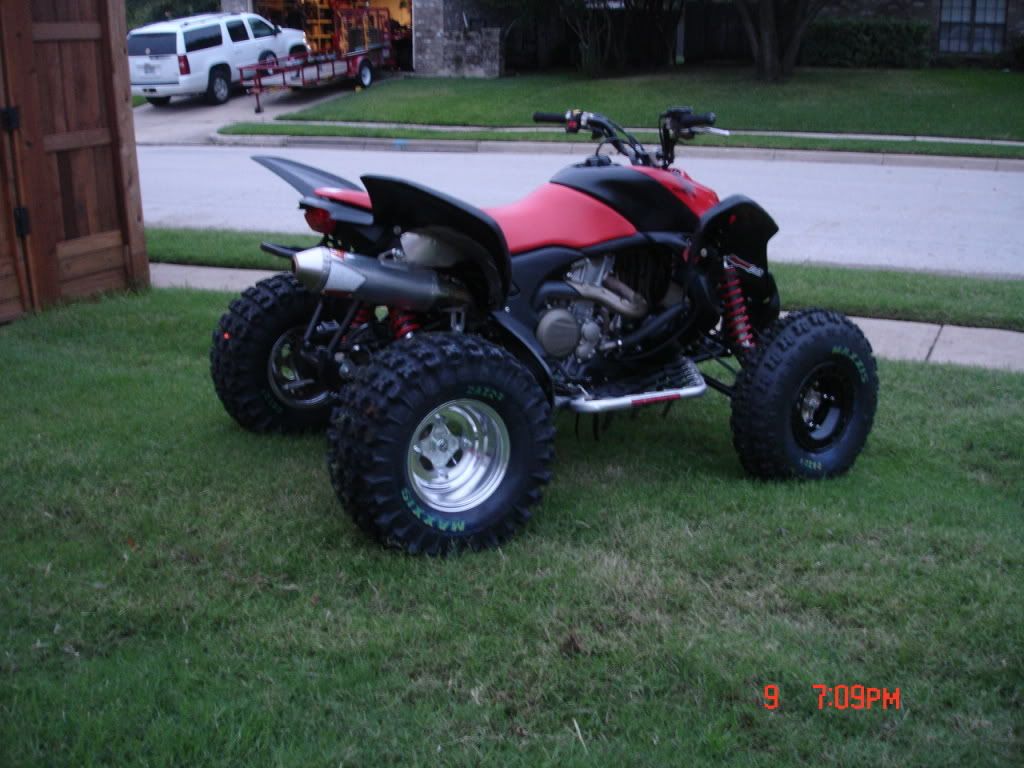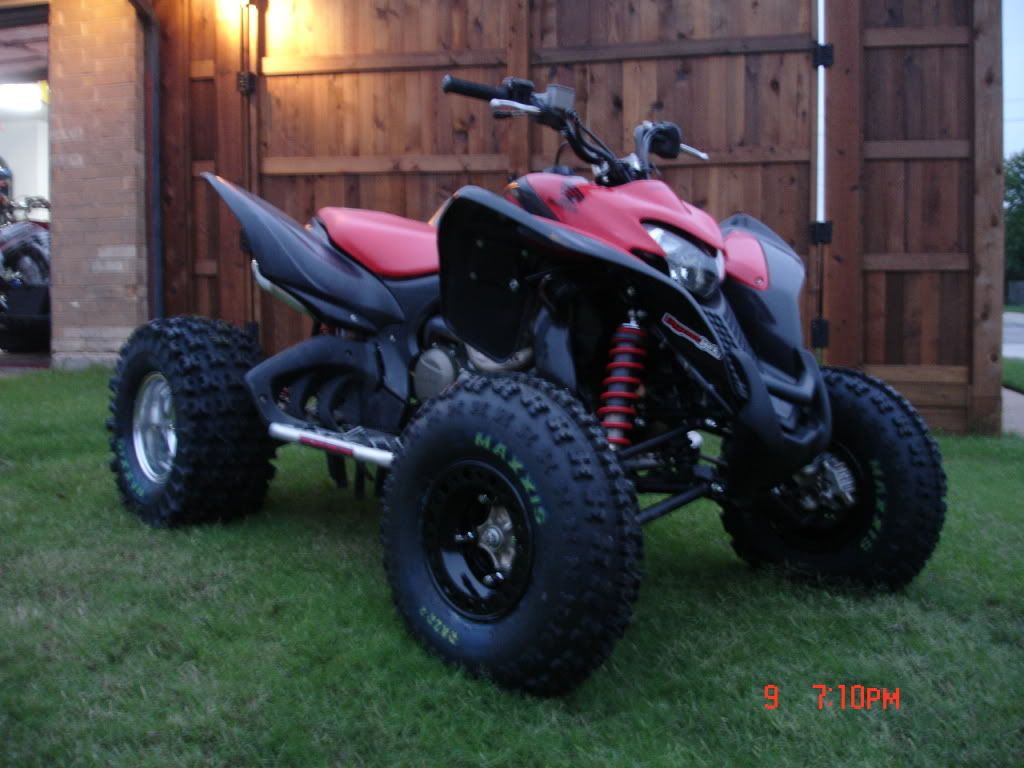 Total Overall Width - 50 1/2"