I have been modding out my new ride. Here are some pics. Maybe with some off-road tires, I can still ride...LOL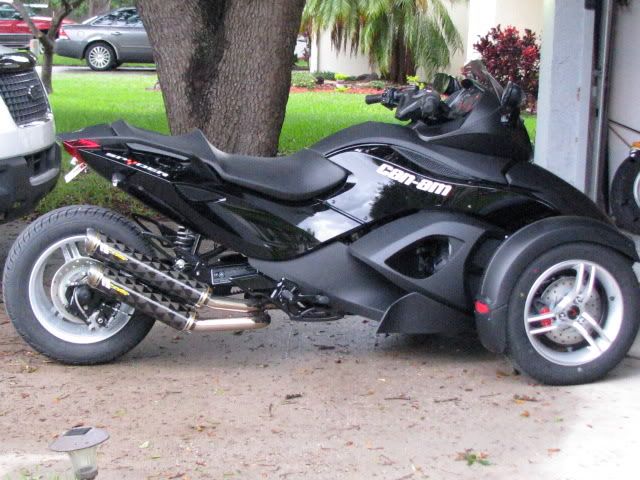 I removed the rear fender and made it more like a sportbike rear and blacked out all of the footpegs and tripletree cover.
Plus, its all black now instead of the silver/black when I bought it.
You guys thought the 700 was loud. Try 990 v-twin with dual 2bros pipes.....WoW