Senior Member
Join Date: Sep 2011
Location: SoCal
Posts: 202
Mentioned: 0 Post(s)
Tagged: 0 Thread(s)
Quoted: 35 Post(s)
ISO: Front Hub
---
Title says it all. Need a front hub before next weekend. PM with pic and price if you have one I am PayPal ready.
Join Date: Jan 2011
Location: Columbus, Oh
Posts: 5,762
Mentioned: 1 Post(s)
Tagged: 0 Thread(s)
Quoted: 258 Post(s)
I have one!
---
Pm sent, I picked this up from DL700 couple years back. Was supposed to be a lot of part's, I think I have this and 1 front caliper.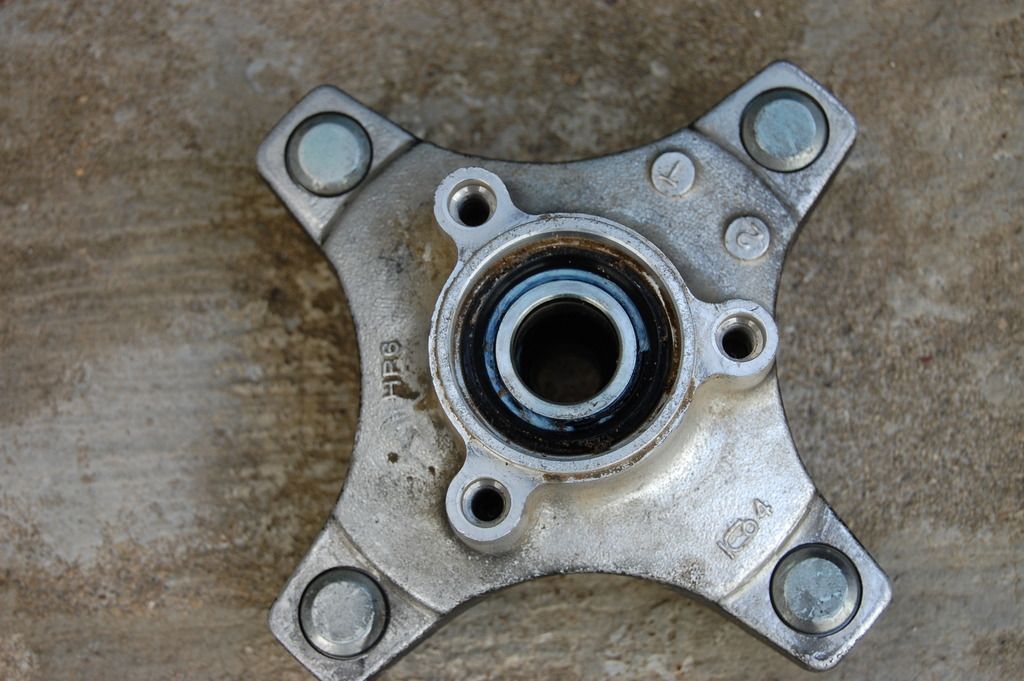 ---
#1 2008 Honda Trx700xx HMF Performance Exhaust, PCV, Stroked 710cc, 10.5:1 Wiseco Piston, Frt Elka Stage 4's, Fox Podium X rear's, EHS Lid, L8ton 11/16" sway bar, DG 6 Pack Rack, PRM Desert II Bumper & Front Skids.
#2 2008 Trx700xx AMR Reaper, Ehs Big 3, P/P head, Xcalibur Cam, Hard Welded Rockers, +1 In/Ex Valves, +3 Throttle body, 11:1 CP Piston, Elka Stage 3 Legacy Shocks, L8ton 11/16th Sway Bar, PRM Front Skids, Desert II Bumper & Rear Utility Rack.

To view links or images in signatures your post count must be 10 or greater. You currently have 0 posts.