Junior Member
Join Date: Jul 2016
Posts: 3
Mentioned: 0 Post(s)
Tagged: 0 Thread(s)
Quoted: 0 Post(s)
New 700XX - Alpharetta GA
---
Hello all. I have enjoyed reading numerous informative posts on this site. My new-to-me í08 700XX is the first sport quad I have owned for me to ride. We have a few utility quads like a Rancher and a couple of Recons. I live in the Alpharetta, GA area and ride some in Blue Ridge, GA as well as Highland Park down in Cedartown.
I purchased it to have something to play with while my collarbone finishes healing. I broke it when I crashed my CRF250R riding on a small MX practice track of all places!
I donít have any experience with other sport quads for comparison but think the 700XX is pretty awesome. Iíve ridden it around a grass track for an hour or so and like the way it just keeps pulling. Braking feels really good for a relatively heavy machine.
I am looking forward to taking it on some trail rides and seeing what it will do on MX-type tracks. I know nothing about the quadís history and all mods came with the bike. There are a few missing pieces like the plastic cover between the airbox and fuel tank and the rubber frame mounted seat locators. Other than the wheels, front bumper, nerf bars, graphics and hand guards, the bike seems to be stock.
I have changed the oil and oil filter and replaced the air filter. I intend to lube the suspension pivot points as there is a lot of squeaking coming from there.
Looking forward to learning more about this machine.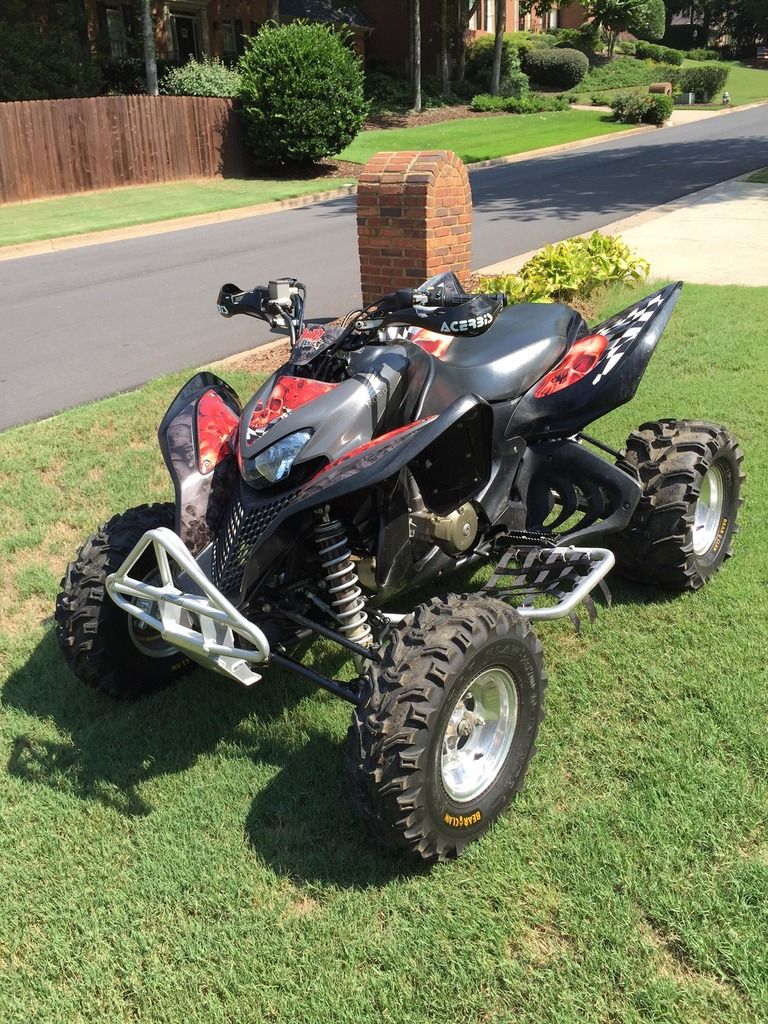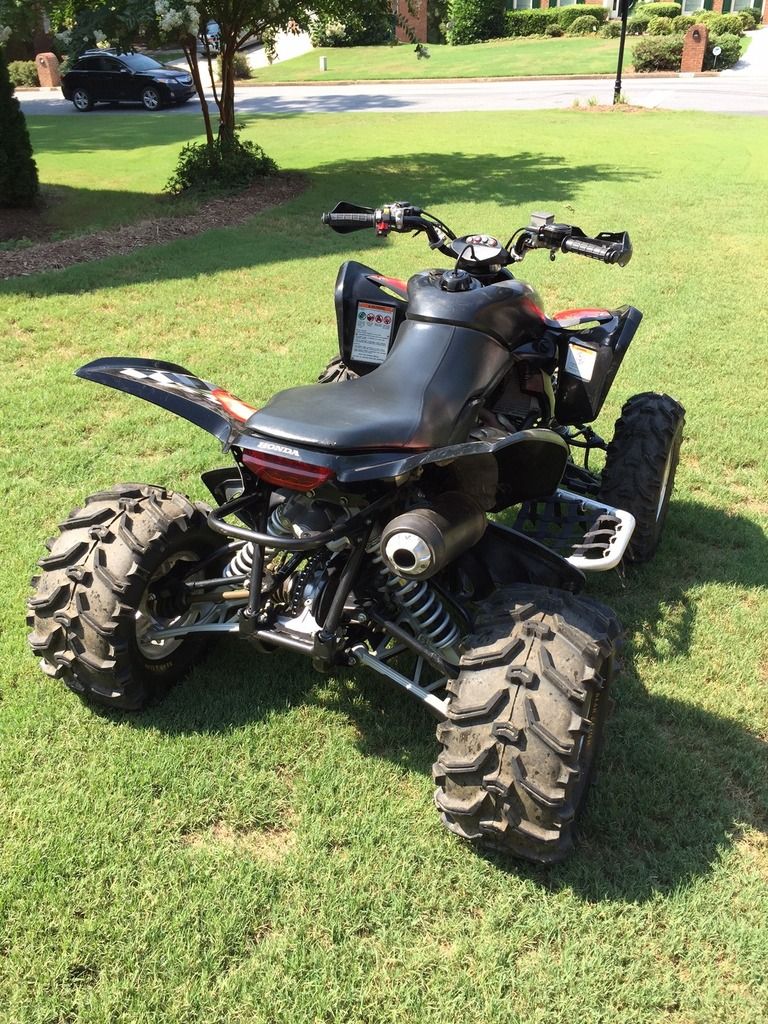 Henryrifle
Join Date: Jan 2011
Location: Columbus, Oh
Posts: 5,770
Mentioned: 2 Post(s)
Tagged: 0 Thread(s)
Quoted: 258 Post(s)
---
Welcome to the club
Quad looks sweet!
---
#1 2008 Honda Trx700xx HMF Performance Exhaust, PCV, Stroked 710cc, 10.5:1 Wiseco Piston, Frt Elka Stage 4's, Fox Podium X rear's, EHS Lid, L8ton 11/16" sway bar, DG 6 Pack Rack, PRM Desert II Bumper & Front Skids.
#2 2008 Trx700xx AMR Reaper, Ehs Big 3, P/P head, Xcalibur Cam, Hard Welded Rockers, +1 In/Ex Valves, +3 Throttle body, 11:1 CP Piston, Elka Stage 3 Legacy Shocks, L8ton 11/16th Sway Bar, PRM Front Skids, Desert II Bumper & Rear Utility Rack.

To view links or images in signatures your post count must be 10 or greater. You currently have 0 posts.